Top 5 Commercial Trucks from Japan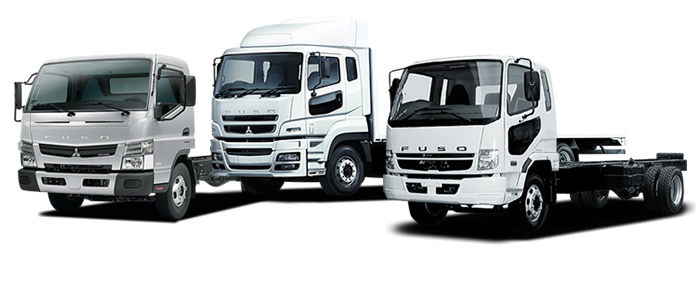 Commercial Trucks are robust delivery transport trucks to help deliver passengers and cargo from a single place to another. These are exclusively categorized into light-duty, medium-duty, heavy-duty, and off-road trucks which provide extreme strength for easy towing and lifting maximum cargo load.
Off-road Trucks are exceptional design trucks to easily carry extra heavy loads and used for special kinds of purposes. They have a rigid solid exterior design with dynamic driving engine fuel performance.
Following are the 5 topmost commercial Japanese trucks which have high popularity and demand all over the world:
Mitsubishi Fuso Canter
Mitsubishi Fuso Canter is a kind of light-duty truck that holds a dominant position in the commercial vehicle industry. It was initially introduced in March 1963 and has tremendously grown with a steep rise in its demand and value among customers all over the globe. It is a multi-purpose tractor that efficiently and securely carries cargo goods to its point of destination.
It possesses varied capabilities of 4×4 off-road driving on all kinds of rough terrains and available in a variety of standard as well as crew cabin dimension design structure.  This muscular robust truck is perfectly-known for its long-lasting durability and reliability for customers as it offers a smooth road handling experience.
Hino Ranger
Hino Ranger is a widely popular cab over-designed innovative commercial truck introduced in 1969 with medium and heavy-duty specifications. It provides a versatile range of functionalities with high-end dynamic performance. It is built with a rugged aerodynamics exterior body structure and provides true peace of comfort in a spacious inside cabin for a pleasurable long-haul journey. It has the ultimate potential to lift sufficient payload cargo capacity.
The increased fuel capacity and ease of maintenance are two essential factors that make it a significant class vehicle with more drivability on a higher mileage journey. Driving safety features play a key role in adding more value and demand such as pre-crash safety with pedestrian detection function, driving alert system, vehicle wandering alarm, and lane departure warning.
Isuzu Elf
Isuzu Elf is an outstanding commercial cargo truck launched in August 1959 designed for different body style specifications of light, medium, and heavy-duty transportation. It offers a superior edge in sophisticated styling design, rugged maneuverability, with an extreme sense of comfort and safety performance.
It has a complete range of variations in standard and crew cabin body specifications such as CE Series, F Series, and N Series. The diesel-powered engine and manual speed gear transmission increase its efficiency to a maximum level.
Toyota Dyna
Toyota Dyna shows a true sense of dynamism and strength to carry forward the high amount of cargo goods for customers. It signifies itself as a premium class medium-duty cab-over commercial category truck to exhibit extreme efficiency and exceptional driving journey performance. It is built with both choices of standard as well as a crew cabin design structure.
Nissan Ud Condor
Nissan UD Condor is a robust shaped fuel-efficient commercial truck that provides ease of cargo handling operations. It is built with a solid muscular body design structure that shows an aggressive style impression and a sound reputation for customers.
All of these above Commercial Trucks provide efficient and prominent yet powerful means of cargo goods deliver transportation. They are high caliber vehicles which are designed with sheer perfection and precision for performing strenuous tasks in a simplified manner.
VIEW ALL STOCK OF COMMERCIAL TRUCKS