Tag Archives:
Mazda Demio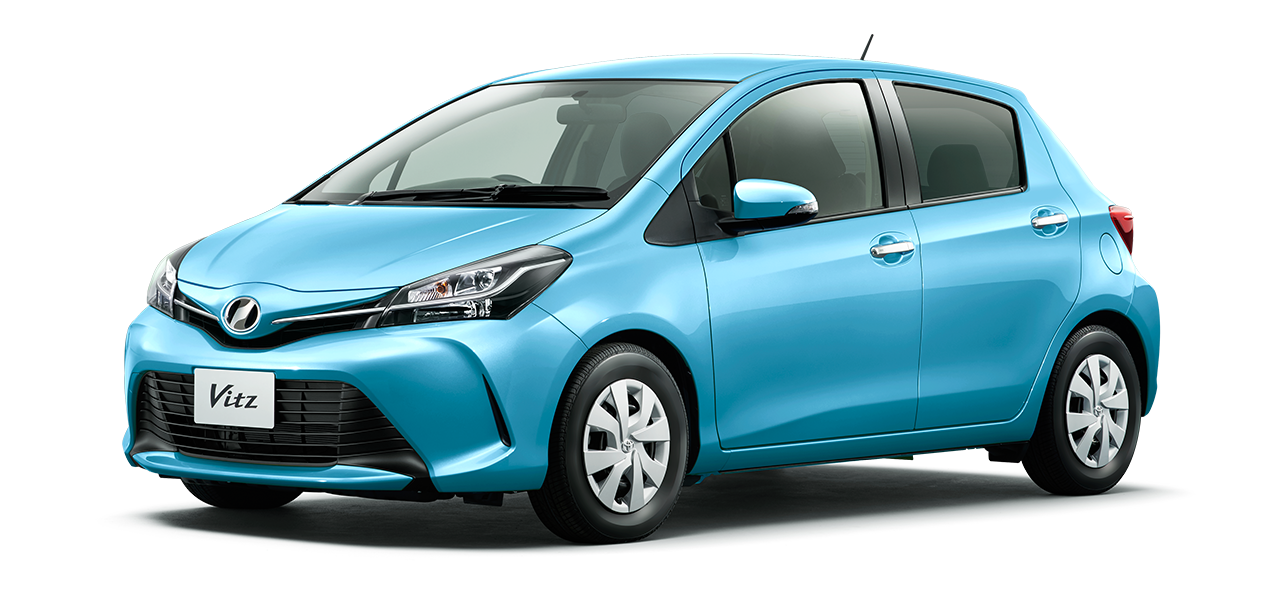 Small Cars are always fun to drive with an easy road handling as they are specifically designed to cater to the little family to have a comfortable and pleasurable ride. There are many countries around the world like the United Kingdom where there is an increasing demand and value for small hatchback cars. The small cars are stylishly built with a compact design structure to appeal to customers.
Japan is the leading automobile manufacturer country in the world which introduced the wonderful idea of Kei Cars to grab the noticeable attention of a wide audience from every nook and corner of the world. The Japanese small Kei cars are designed with some particular dimension size of 660 cubic centimetres with all different varieties of body styles like hatchbacks and mini wagons. The Kei Cars are widely known and well-liked among customers due to their unique and strange design appeal with a short reduced size and a good amount of passenger and cargo storage space. They are easy to buy due to affordability, reliability, and the long-lasting durability to keep with you for years.
The core reasons for the increased production of Kei cars are saving taxes, fuel-efficiency, and eco-friendly atmosphere. The Japanese urban small Kei Cars deliver a higher mileage with low carbon emissions.
Following are the 10 Best Small Japanese Cars:
Honda Fit
Honda Fit is an impressive and innovative trendy small urban hatchback car provides a true sense of luxury and comfort drive. It has been built with a stylishly appealing exterior design shows a bold catchy instantly noticeable look for customers. This sporty and speedy smart hatchback is also popularly known as Honda Jazz. The interior is finely decorated with ease of legroom space and enormous cargo storage accommodation to have a tremendously enjoyable ride for a little family. This fabulous 5-door right-hand hatchback car is equipped with a dynamic fuel engine of 1.5 litres of gasoline combining with both manual and a semi-automatic CVT hybrid Transmission.
Mazda Demio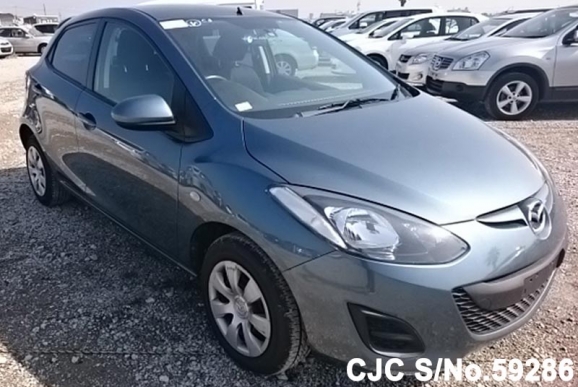 Mazda Demio is a super attractive compact hatchback car which provides you with a lovingly sensational drive experience. It offers a truly adventurous, challenging and exciting ride for the small family. It has been produced with an innovative and creative design exterior and an ultra-modern elite class urban interior equipped with versatile features like i-active sense to automatically sense the car distance to avoid any unexpected risk of collision for passengers.
Nissan Cube
Nissan Cube is highly recognized for its boxy cubical shaped unique design appearance among customers all over the world. It is a 5-door mini MPV Hatchback has purposefully been designed for a small size family. It consists of multiple options of 1.5 L, 1.6 L, and 1.8 L of a gasoline engine with a 5 to 6- speeds manual as well as CVT Automatic speed transmission.
Nissan March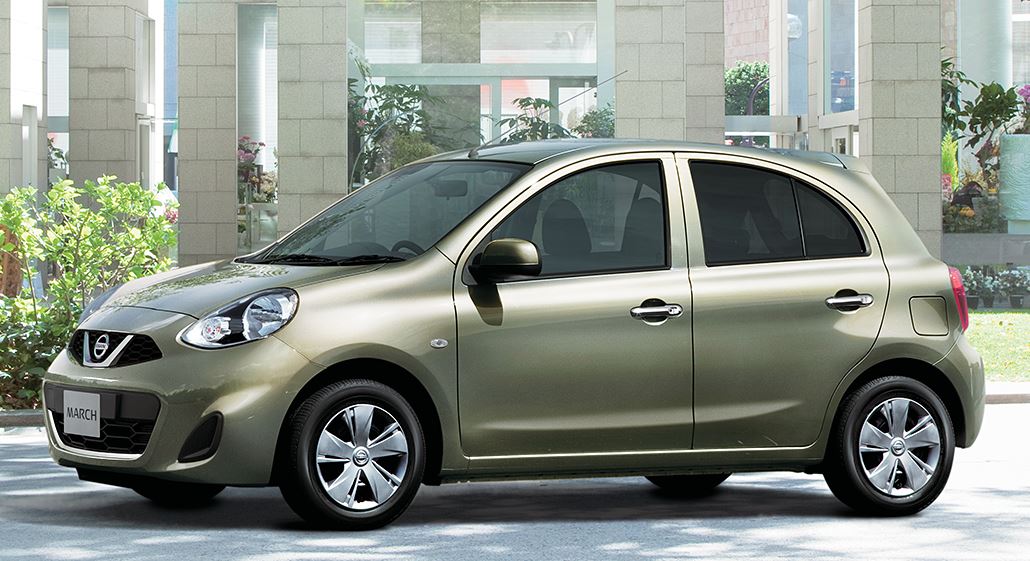 Nissan March also popularly known as Micra is a 5-door right-hand micro hatchback car designed for a fun-loving and entertaining family-family drive experience. It comes with 1.0 litres of gasoline and 1.5 litres of diesel fuel engine consisting of automatic CVT speed gear Transmission for customers.
Nissan Note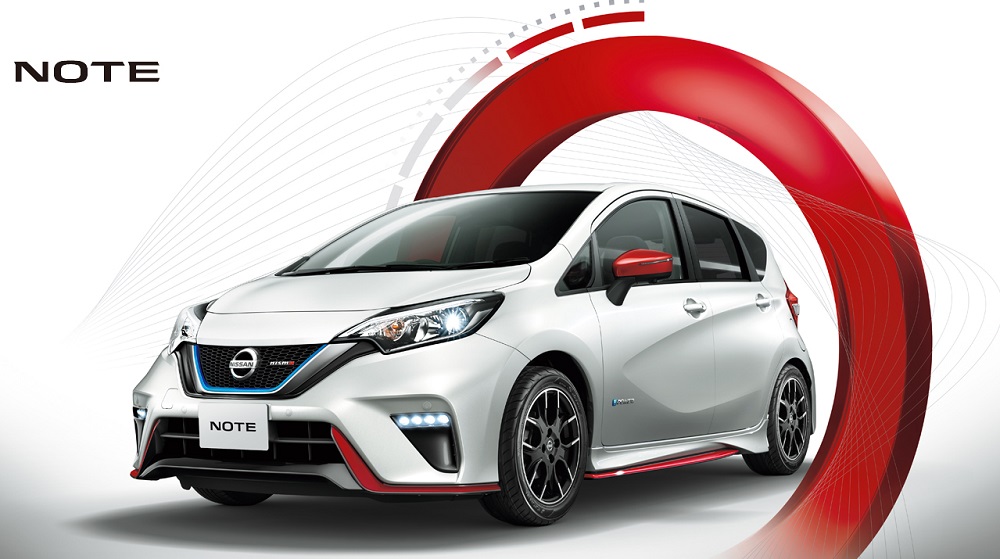 Nissan Note is a trendy and sporty stylish hatchback car designed for the exciting and daring adventure drive experience for the little family. It offers an eye-catching superb 5-door exterior design with a comfortable spacious interior and innovative safety features.
Nissan Tiida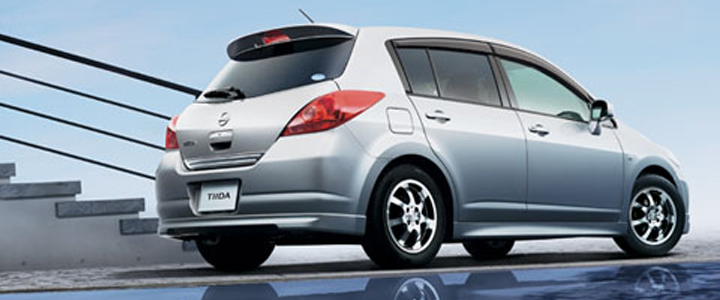 Nissan Tiida Latio is a 5-door subcompact small redesigned hatchback car built with an attractive V-Shaped grille and impressive design exterior appearance. It offers both choices of 1.6 L and 1.8 L gasoline fuel engine and powered by a 5-speed manual and CVT Automatic transmission.
Suzuki Swift
Suzuki Swift is the best-selling small hatchback car ideal for the 4 to 6 people seating capacity with easy cargo storage for passengers. It is built with a refined and sleek shiny bold exterior design to quickly grab a noticeable appeal for a pleasurable and comfortable ride experience.
Toyota Allex
Toyota Allex is a compact stylish hatchback car built for outdoor leisure and fun drive for the little family. It is easy to drive a car with a good amount of inside passenger legroom and cargo accommodation added with an all-wheel drive and safety feature like airbags and anti-lock braking system.
Toyota Vitz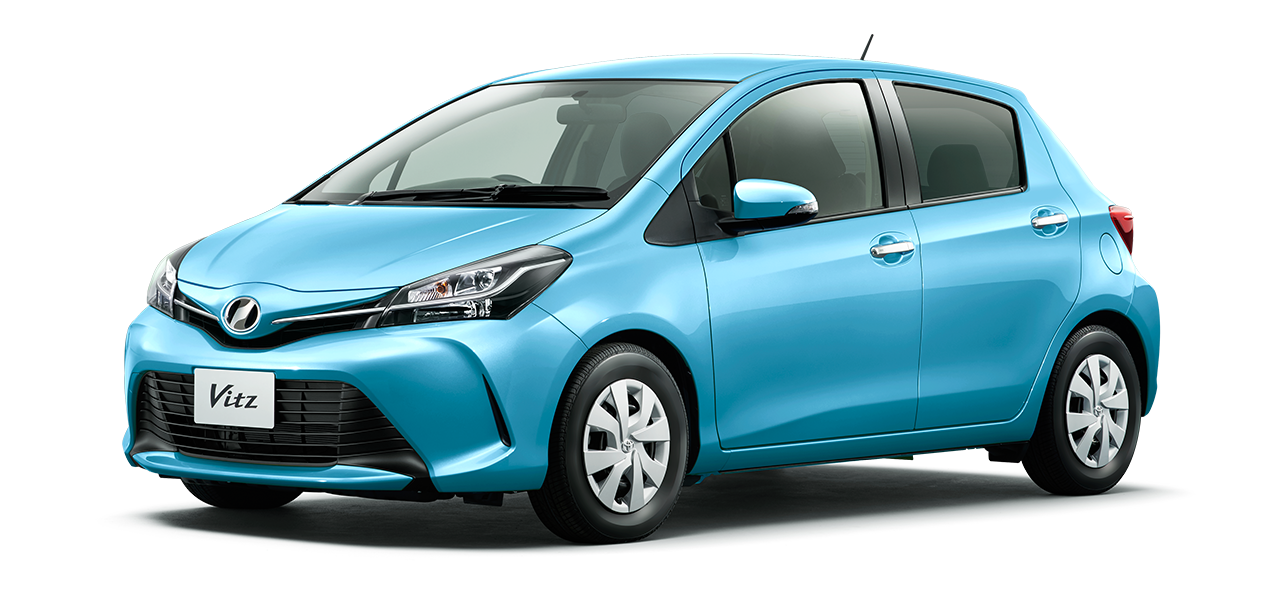 Toyota Vitz is highly popular and demanded a small sized smart hatchback car ideally designed for a younger generation to have a keenly enthusiastic and passionate drive experience. It instantly catches attention with its tremendous exterior structure with a luxury comfort interior provided with all kinds of modern innovative features and also equipped with multiple options of 1.0 L, 1.3 L, and 1.5 L gasoline-fueled engine powered by both manual and automatic CVT Hybrid speed transmission for an urban city ride.
Toyota IST
Toyota IST is a high-end compact car built with a superb variety of 5-door hatchback and a subcompact crossover sports utility vehicle for customers. It offers an aggressively styled exterior with wide and spacious interior design to easily accommodate passenger and cargo.  It is powerfully equipped with 1.5 litres of petrol fuel and super CVT-I speed transmission with added safety features. This youthful appeal car has stopped more production in Japan on 29th April 2016.
All these above mentioned Japanese small cars are simply perfect for an incredibly fun drive for a short family. Japanese cars hold a strong reputation and valuable demand and offer customized vehicles according to the exact need of customers. Car Junction is the global Japanese car exporter deals in Used and Brand New vehicles stock at affordable discounted prices.