MAZDA 6 Sedan Car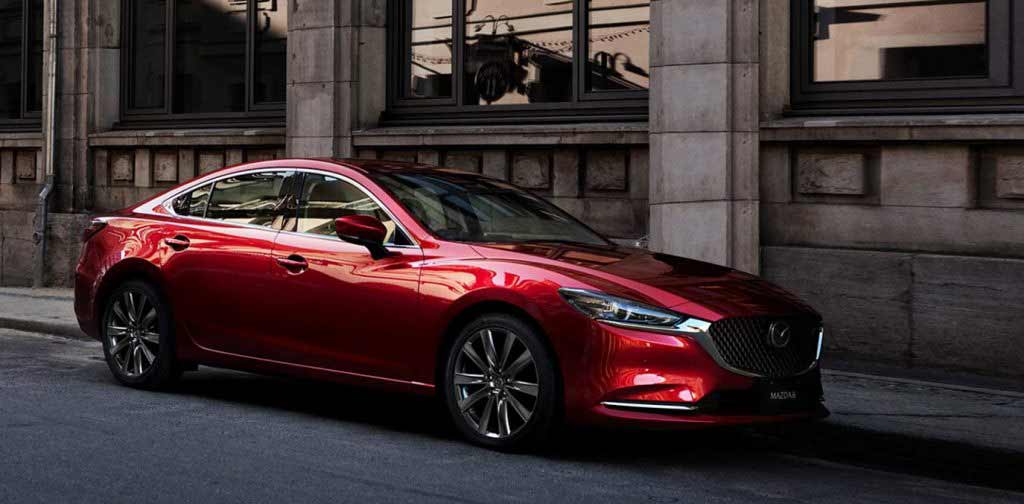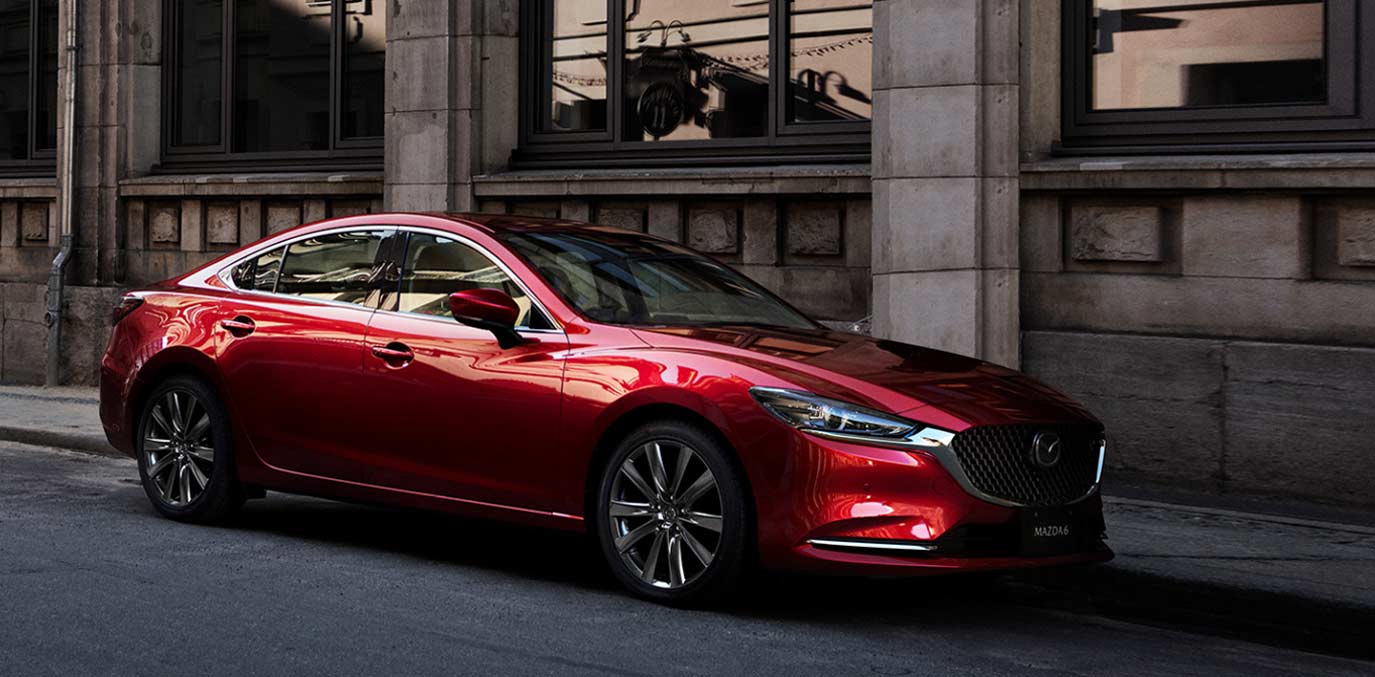 Mazda 6 is a mid-sized family sedan car introduced in February 2002 for a fun loving driving journey experience. It is also popularly known as Mazda Atenza in Japan. This urban class sporty premium sedan car is based on Mazda CG Platform built with a front engine, front-wheel drive with an alternate option of four-wheel drive layout design structure. It also provides wide choices of body styles such as 4-door sedan, 5-door estate, and 5-door hatchback for customers. This trendy and stylish sedan is come up in the market to have stiff competition with Toyota Camry, Honda Accord, Ford Fusion, and the Hyundai Sonata.
Mazda 6 is an iconic masterpiece creation sedan car designed with curvy shape sleek shine robust exterior body to show an aesthetic sense of attraction for everyone. It is composed of the sharp-edged refined exterior with bigger rectangular shaped LED Front headlights, V-Shaped front metallic grille, front fog lights, front bumper, indicator lights, roof rails, longer bonnet, power door mirrors, and alloy wheels.
On the backside, it provides a bold catchy appeal to customers added with rear spoiler high mount stop light, larger LED taillights, rear fog lights, rear bumper, and black transparent rear windscreen with an attached single intermittent wiper.
Interior Design provides a true sense of comfort and luxury with a 4 standard seating capacity for passengers. The seating is perfectly stitched with hardcore leather fabric to have extreme ease of legroom and headroom space. The rear side trunk compartment offers a widely spacious cargo storage loading accommodation. Moreover, the front side dashboard cockpit panel features a contemporary look and equipped with all kinds of essential key features such as air-conditioning, power steering, power windows, anti-lock braking system, central locking, and dual airbags.
It is a 4-door right-hand sedan car fitted with 2.5 liters of gasoline engine powered by both manuals as well as automatic speed transmission.
Car Junction offers New & Used Mazda 6 Sedan for Sale at affordable prices. We mainly deal in all kinds of branded Japanese Used Cars in Africa, Asia, Oceania, and Caribbean Countries from all over the world.