Tag Archives:
Hilux Revo Double Cab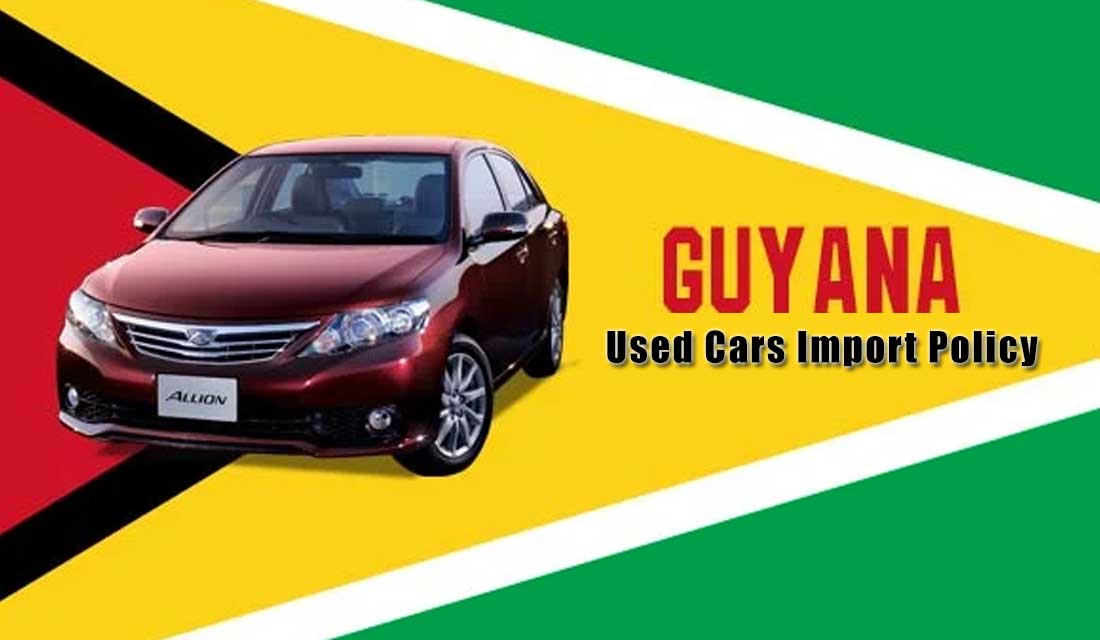 Japanese used cars have certainly attracted a vast number of citizens and residents of Guyana. The direct importation of Japanese used cars is quite popular in Guyana, and the government has also placed a dedicated used car import policy to provide the facility to the people. With lower taxes, sufficient leverages, and lesser restrictions on the import, used cars from all over the world and japan can be imported in Guyana.
However, specific duties are to be followed by the importer or the importing company to drive the car in Guyana. The country permits only importing right-hand drive vehicles that should not be more than five-years-old from their production date. With Nissan, Toyota, and other Japanese brands and models popular in Guyana, the S.U.V.s are the preferential choices.
Used Car Import Duty, Policy, and Regulations.
The destination and recommended port for all vehicles and shipment coming to Guyana are Port Georgetown. The Japanese used vehicles imported in Guyana should not be more than 5-years old, and small-trucks and light haulage vehicles up to 3 tons must be at least less than 4-years old. When it comes to Japanese second-hand or used vehicles imported from Japan, no mandatory inspections are required.
GUYANA REVENUE AUTHORITY
Notice: VEHICLES 8 YEARS OLD & USED TYRES
"Effective October 1, 2020 and resulting from the 2020 Budgetary measures, import of vehicles over 8 years old, half-cut vehicles and used tyres will be allowed to enter Guyana."
Regularly Imported Used Vehicles & Trucks in Guyana
Toyota Corolla Fielder, Ractis, Premio, Nissan X-Trail, Nissan Leaf (Electric Vehicle), Honda Vezel and Mitsubishi Canter Trucks are most demanded used Vehicles & Trucks in Guyana.
Documents Necessary.
Original B.O.L/MASHO
Identification Proof
Form C 72
Commercial/Purchase Invoice
Standard Administration Document (S.A.D)
Certificate of insurance
Non-sale certificate
Original registration and title
De-registration certificate
Importing A Vehicle.
All motor vehicle 'entries' are entered into the Total Revenue Integrated Processing System (TRIPS) at the Entry Processing Unit (E.P.U.).
If importing a reconditioned motor vehicle, the canceled registration from the company or individual from whom the vehicle was purchased is required. It should be noted that new vehicles do not require a cancellation of registration.
The respective Assessing Officer verifies the 'entry' at the E.P.U, who then checks to ascertain that the correct Customs Duty and other relevant taxes have been applied to the vehicle.
When the importer, consignee, broker, or agent uplifts the 'entry' from the Lodgment Counter, he/she must proceed to the G.R.A. Cashier and pay all relevant duties and taxes.
After the payment is made, the importer, consignee, broker, or agent then returns to the wharf to uplift his/her import. Import Taxes are calculated based on the car's engine size, manufacturing year, and base-model year.