History of Toyota Hilux
Toyota Hilux is the world's renowned 4-wheel drive off-road rugged pickup truck currently marking its 50 years celebration of global fame and success. Behind every success there lies a hidden background let's peep inside to glance through the glorious history of this remarkable pickup truck which is divided into eight generations models.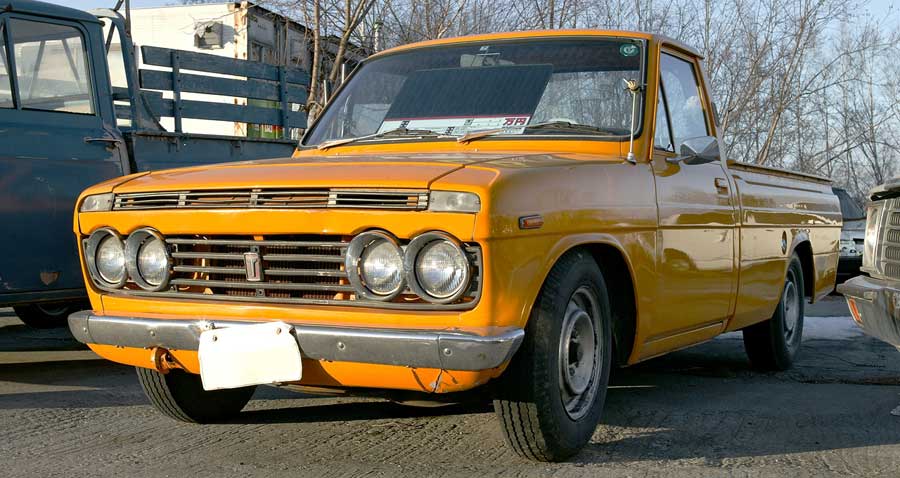 The history of Toyota Hilux started back on 21st of March 1968. It was a time when it made an initial debut at Hino motors as a first light-duty 2-door bonnet type pickup truck built with a front-engine, rear-wheel drive layout design structure. Basically, it was designed for the outdoor leisure drive purpose and titled as "Hi-Lux" derived from an excellent combination of two words "High" and "Luxury". It was the first generation of Hilux compact pickup composed of robust solid frame chassis design with a double wishbone coil spring suspension attachment at the frontal and rigid axle leaf spring at the rear backside for a well balanced stable and smooth driving journey experience. It was a short-wheelbase pickup model had a 4 cylinder 1.5 liters of gasoline engine powered by column shift 4-speed manual gearbox transmission. It used to have a seating arrangement of up to three passengers and could carry cargo payload capacity of 1000 kilograms.
The second generation model was released on 8th May 1972 after 4 years gap of the initial model which gained huge popularity among customers. Due to rising demand and applause, the second generation was bit extended by transforming into a long-wheelbase shape with an enlarged cargo deck about 2.5 mm along with a comfortable interior style seating. The major innovations were added as floor mounted gear shift, servo assisted dual brake master cylinders, and load sensing brake proportioning valves for safe driving. It consisted of both standard and highway models based on 1.6 liters and 2.0 liters 105 horsepower engine with a 4-speed manual as well as a 3-speed automatic floor shifter transmission system. The third generation RN30 was launched on 1st September 1978 with body style variations of 2-door and 4-door pickups genuinely made of a layout design of front-engine, rear-wheel drive with an optional choice of 4-wheel drive structure. It offered both petrol and diesel powertrain engines equipped with 4 to 5-speeds of manual as well as 3-speed automatic gear transmission.
The fourth generation model was introduced on 4th November 1983 with upgraded interior and exterior design structure. The external fascia was added by new features of blister fenders on both of front and rear sides to give it a valuable display appeal for customers. The inclusion of regular cab short bed and extra cab long bed with 2.4 liters 2L and 2L-T Diesel provided a significant value and demand for everyone. By the introduction of 5th generation Toyota Hilux model it started to build tougher with added enhanced elements of strength, firmness, and luxury comfort. It was dynamically equipped with all advanced features and functionalities of the multi-purpose vehicle better known as a recreational vehicle in Japan. The interior design dashboard panel was much spacious just like sedan cars with powertrain engine capabilities of 1.8 liters gasoline and 2.4 liters of the turbocharged diesel engine. The 6th generation model was launched on 3rd September 1997 which offered a varied class of business and personal utility sporty pickup trucks. It provided well-enhanced and improved versions of extended cabin multi-purpose pickup models for customers. The rear side opens flat cabin deck featured bulk amount of cargo loading storage accommodation with powertrain engine variations of 2.0 L and 2.7 L of gasoline and 2.4 L and 3.0 L of turbocharged diesel added by 5-speed manual and 4-speed automatic transmission system.
For the quest of ruggedness and stylishness, Toyota Hilux has started production from Thailand from August 2004 with some other countries such as South Africa, Argentine including Malaysia, Pakistan and Venezuela with an aim to give a completely stunning sleek and tough built mid-sized pickup design for customers. The first Thai made Hilux version was named as Vigo which offered tremendous potential capabilities of off-road drive vehicle ideal for all kinds of outdoor recreation activities for young generation customers. Some of the other redesigned versions of Thai made Hilux are Revo and Revo Rocco recently introduced in 2017.
The latest Toyota Hilux has just been launched in Japan on 12th September 2017 after a huge gap of 13 years for Japanese domestic market (JDM). It provides a true symbol of masculinity with ultra modern luxury and comfort for customers. It will soon be launched on a global scale and will receive an extreme sense of appreciation and recognition from all ages of customers around the world.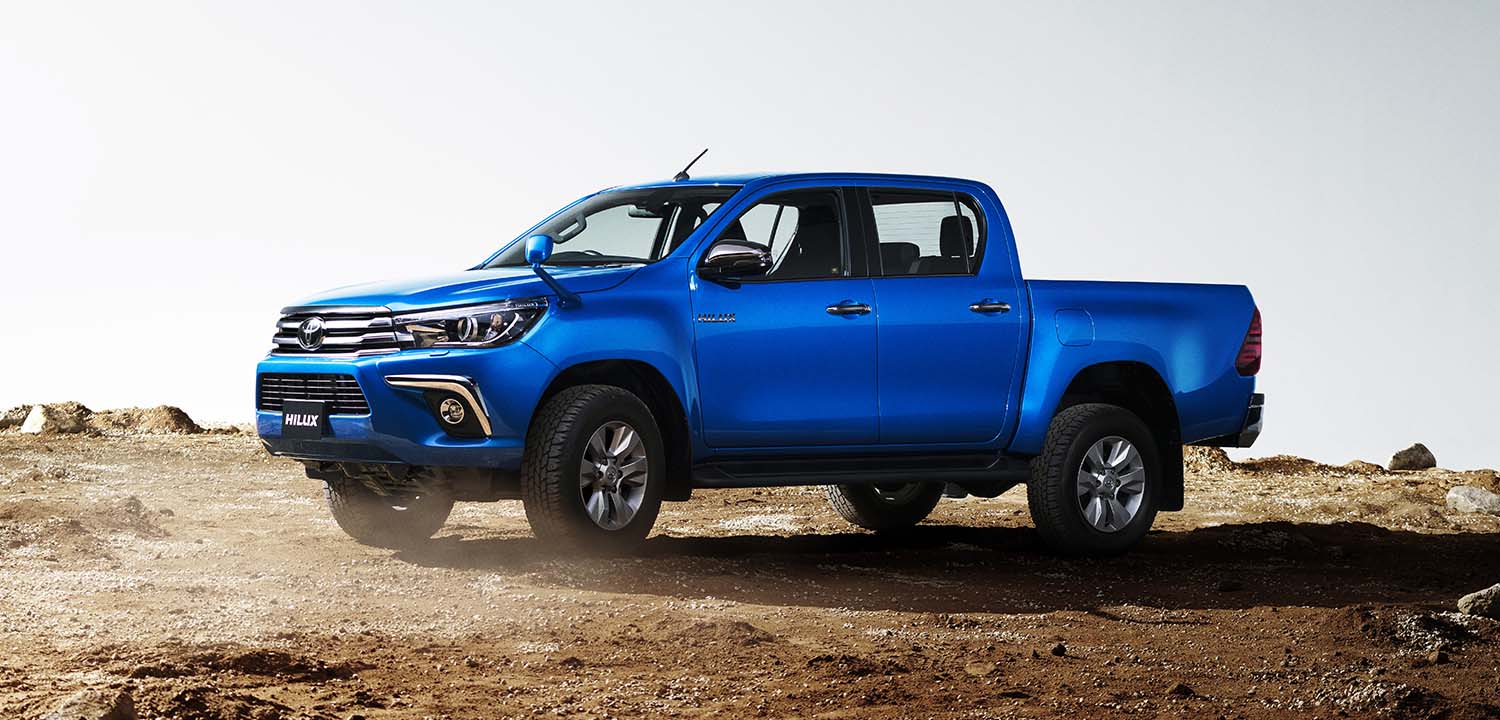 Toyota Hilux has always been a true source of luxury and adventure for customers since ages and still possesses an ever-increasing unbeatable demand and value for many centuries to come. It will keep on transforming as an all-time fun-loving and enthusiastic 4×4 off-road vehicle ideal for all kinds of rough driving terrains.