Toyota Hilux Coming Back From Japan After 13 Years Hiatus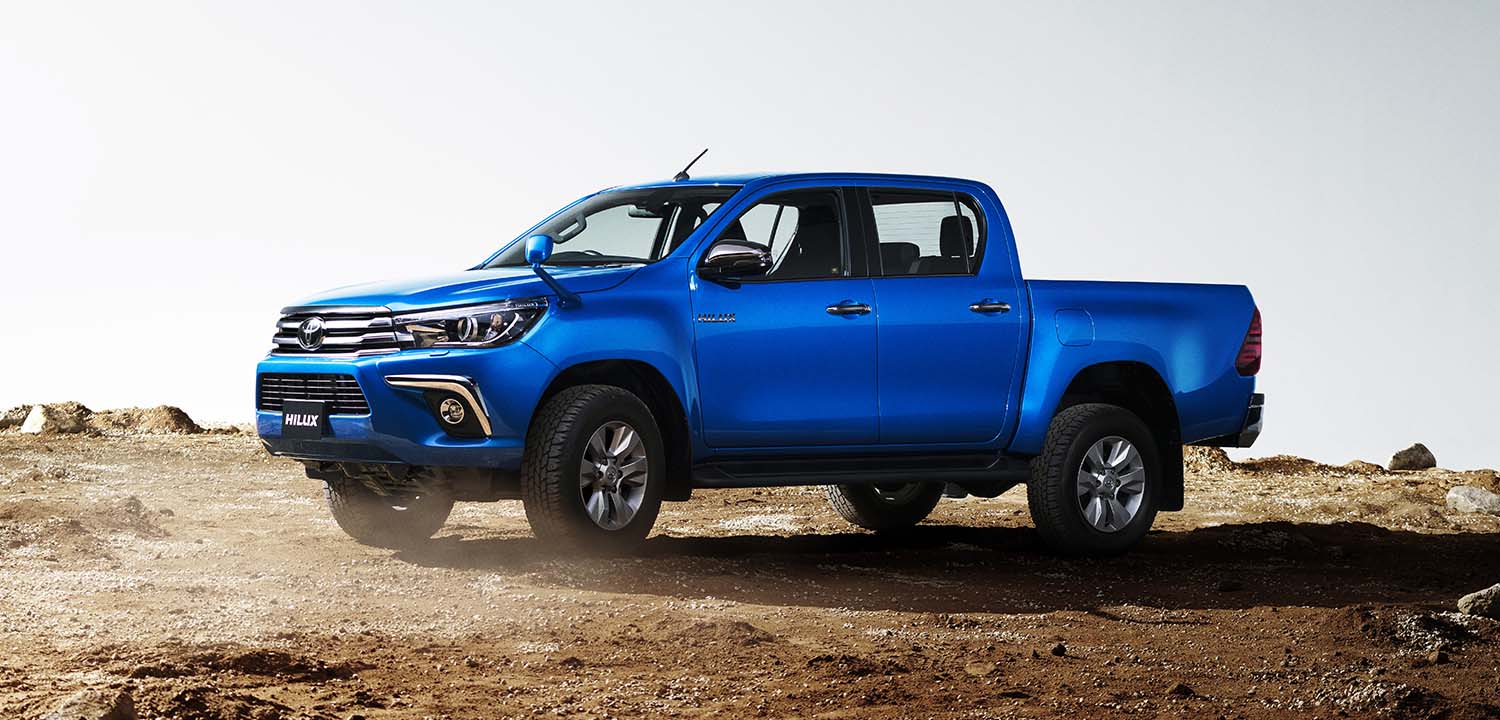 Toyota Hilux is now celebrating its 50th golden year anniversary of prime excellence which is an evident fact of its sustainable global fame with an unbeatable proven success for all customers. It is a perfect choice for all ages of customers especially for a young generation willing to seek new adventure every time on a fun recreational outdoor journey.
It has always been considered as a widely popular compact sized pickup truck and has received huge appreciation and sheer recognition from customers from all over the world. The initial display launch was dated back on 21st March 1968 when it was built as a 2-door light-duty pickup truck with having a front engine and rear-wheel drive layout design structure. The powertrain engine capacity was 1.5 litres of a gasoline fuel engine with the 4-speed manual gear transmission system. Over the years, it has been transformed into a robust solid 4-door pickup truck with many more innovations and has witnessed a steep rise in popularity by becoming a true symbol of luxury and reputation.
The Recent Come Back of Toyota Hilux from Japan after a sudden pause of 13 years is really a surprising and stunning arrival for customers. This re-emergence of Hilux has rapidly increased its significant demand for high-value appeal among customers. The Newly Redesigned Hilux offers a superbly striking sharp noticeable look to instantly grab the profound attention of customers. It is built with an indestructible muscular rigid aerodynamic chassis frame design structure which leaves a sound lasting impression on others. The fierce aggressive actionable tone provides a rugged style display appeal for keen young enthusiasts to have a fulfilling adventurous off-road all-terrain driving journey experience.
It is an ultra-modern and smart urban class 4WD pickup truck shows a dynamic sleek presence ideal for maintaining an elite stylish lavishing living standard for everyone. This trendy and sporty pickup provides tremendous capabilities of a bold confident smooth ride on all kinds of harsh terrains because of powerful suspension for keeping stability and balance with all jumps and jerks in rough bumpy road surfaces. The multiple choices of body colours add a vibrant appeal for customers such as attitude black mica, crimson spark red metallic, nebula blue metallic, silver metallic, and super white II.
The interior design is made of a double cabin pickup style to provide an extreme sense of luxury and comfort to passengers. The seating is covered with premium quality leather fabric for a relaxing mode of a journey for customers. It also provides ease of legroom and headroom space with wide open side doors for convenient entry and exit due to solid handle grip and low floor side steps cabin structure. Moreover, the rear side opens flat cargo compartment offers an extensively spacious storage loading accommodation with an increased deck capacity of 500 Kilograms of payload. The front side interior dashboard cockpit panel adds more significance with a distinctive fancy look. The essentially added advanced key features are included as smart keyless entry and push engine start system, Optitron Meter, 4.2 inches of TFT Multi-information display, steering switch, T-Connect Navigation, auto air-conditioner, power steering, power windows, power mirror, central locking, and back camera safety monitor. The driving safety features are added as pre-crash collision system, lane departure alert, drive start control, vehicle stability control, traction control, emergency brake signal, 7 SRS Airbags, pedestrian injury mitigation body structure, active torque control, and rear differential lock.
By means of driving performance, it is a right-hand fuel-efficient 4-door pickup with the part-time 4-wheel drive system. It is absolutely fitted with 2.4 litres of 4 cylinder Diesel engine powered by the super intelligent electronic controlled automatic speed transmission system. The special price packages are Z and X.
All New Toyota Hilux is an amazing pickup introduced for the Japanese domestic market and will soon mark its presence to a global audience from all around the world. It has been specifically designed for challenging and daring risky outdoor drive and best suited for all kind of rocky, muddy, and sandy off-road hardcore driving conditions.