Toyota Vellfire – Best Selling MPV in Japan
"Toyota Vellfire" 4 or 5 door MPV is a sportier progeny of "Toyota Alphard". Alphard is a full-size luxury vehicle, moving on roads since 2002. It was launched to compete against "Nissan Elgrand" and "Honda Elysion". Alphard is recorded as Toyota's best-selling MPV in Japan.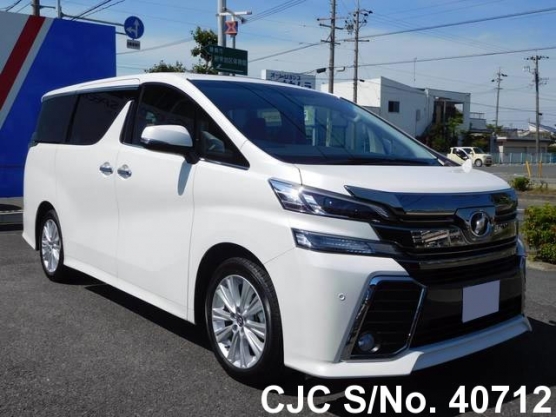 In April 2008, after 6 years of successful sales; the Alphard was redesigned introducing latest gadgets along with a more vibrant exterior and comfortable interior. For this generation, the Alphard line-up was expanded by the company into two different design variants known as "Alphard" and "Vellfire".
If we say Vellfire as a masculine version Alphard it wouldn't be wrong. In Toyota's press release it was stated that "The Alphard is described as having an elegant and sophisticated design while the Vellfire emphasizes strength and strong individuality".
Two different dealerships chains in Japan were delegated to sell these two cousin automobiles. Alphard was sold by Toyota's Toyopet dealership chain while the Vellfire was dealt at Toyota's youth-oriented Netz dealership chain.
In 3rd generation, new top-of-the-line Executive Lounge grade was added for both Alphard and Vellfire. New generation features very large grille similar to the current model Toyota Crown.
This sporty ride was designed to transport 7-8 passengers along with plenty of cabin space where the bulk of luggage could be accommodated easily.
This moving luxurious Japanese lounge has different configurations, customized to the need of the customer. Its adjustable features like armrest/seat in its second row add worth to it. Comparatively the third row is less comfortable and lacks adjustable features but still, there is enough room for people of average built.
Vellfire's engine size is 2493cc with MAX power of 182bhp at 6000rpm and MAX TORQUE of 235Nm at 4100rpm.
Its consumption is 12.8km/L (JC08 cycle).
Along with announcing the release of Alphard minivan model, Toyota comes in the Toyota Vellfire trim. It is the sportiest version of Vellfire in its entire lineup available. It is expected that new Vellfire will be having much more features and it would be a totally different vehicle, that's why it is highly awaited in the market by Vellfire lovers.
VIEW ALL TOYOTA VELLFIRE STOCK