Mazda Roadster Sports Car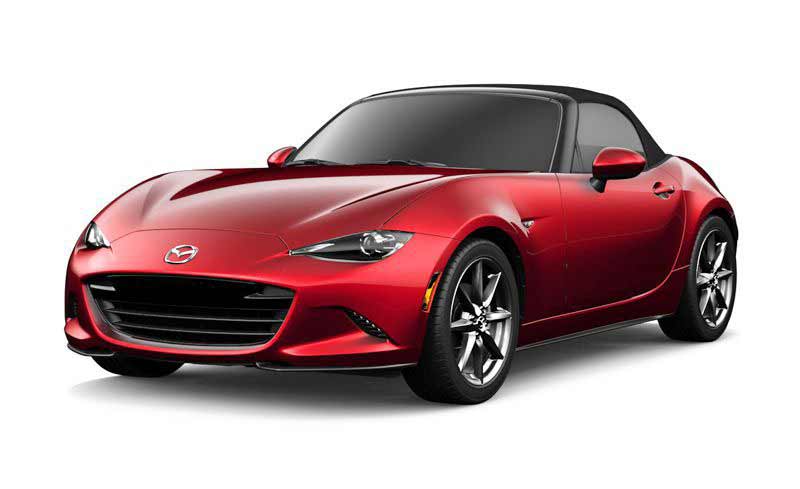 Mazda Roadster (Japan) is an outclass sports car designed for racing enthusiasts to have an exciting fast-paced on-road drive. It is the world's most favorite sports car popularly known as Mazda MX-5 Miata in Northern America. This 2-door smart and trendy urban coupe car provides an extreme sense of pleasure and shows a luxury style display for everyone.

Mazda Roadster is built with an exceptional light-weight design which offers tremendous captivating appeal to instantly grab keen noticeable attention of customers. It is an ultra-modern sports car receives immense recognition and high rise demand among young generation customers who are always willing to have a daring yet challenging smooth flow of driving journey experience.

This sporty coupe racing car is designed with a sleek robust aerodynamic structure with a sharp stunning appearance. The exterior body design is composed of oval-shaped front LED headlights, under spoiler front illuminated fog lights, front bumper, power mirror, and alloy wheels. The rear side offers a bold catchy attractive display glance with LED taillights, rear bumper, rear exhaust tailpipe, and hard top.

Interior Design provides 2-seating fancy decorated accommodation with having a broad dashboard cockpit panel equipped with all contemporary features such as power steering, air-condition, power windows, airbags, speedometer, and audio sound system.

It is a right-hand sports car based on a front-engine, rear-wheel drive layout design structure and fitted with 1.6 liters of petrol engine powered by manual speed transmission.