BMW Ties Knot with TOYOTA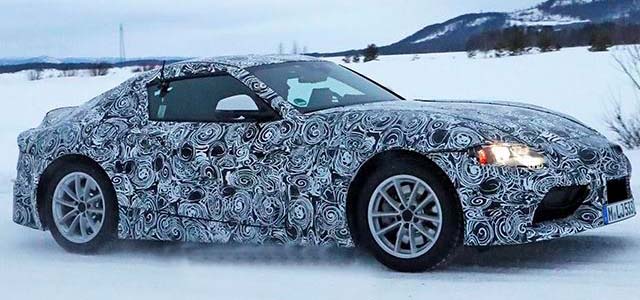 Wisdom says that every test vehicle in camouflage should not be considered a mule. But this time it is an official mule (progeny of Toyota and BMW) which is under discussion.
Cold weather testing revealed a miraculous "automobile fantasy" which amazed the entire world. For the very first-time automobile, the world is expecting collaboration of BMW and Toyota. It sounds really astonishing and unbelievable but this unique car has been sighted during its first cold weather test drive in Camouflage leaving many question marks on the heads.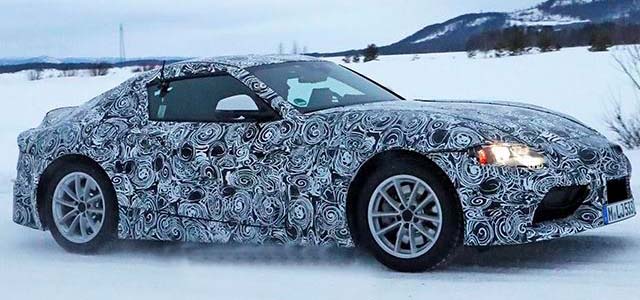 This cross-bread baby is expected to be named as "TOYOTA SUPRA"
According to rumours BMW has only borrowed hybrid technology from Toyota which BMW itself could had developed, but BMW is looking towards economies of scale and is focusing on spreading its development cost especially in low segment.
Toyota and BMW both has been serving the automobile market since decades in their own domains. BMW is famous for producing Luxury cars and Toyota is one of the most reliable Japanese car brands which has been supplying vehicles to the entire world and has earned a great word of mouth. But their collaboration which was never expected has added a new twist. Both successful brands are also on their toe to know how this joint project will register in people.
Market's expectation regarding this vehicle is very high, as the fame of Toyota's hybrid technology could not be ignored and the luxury factor of BMW is also very evident. So people are looking forward to availing a blend of the world's best engine technology with all aspects of luxury.
Pricing is also a debate. That BMW will set price to its standard or Toyota will win this march, but its size of production is showing that price would be quite economical. It is expected that the Austrian factory will produce a line of 60000 vehicles in the year 2016.
Many question marks will remain unsolved unless this vehicle is officially launched in the market. Whatever would be the outcome of this collaboration but it would be a great event of the automobile industry.