Toyota Vitz – Yaris is Now Available in 1.5L Hybrid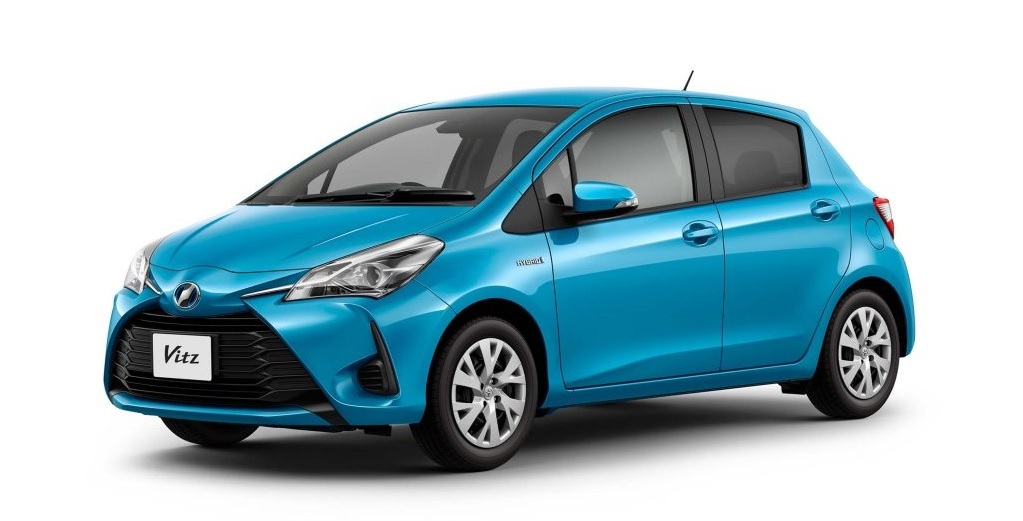 Toyota Vitz is a subcompact small hatchback car which has ultimately gained exceptional popularity demand among customers. Over the years, it has emerged as a comfortable family-friendly small vehicle popularly known as Toyota Yaris in many different countries of the world. It is a pleasurable drive 5-door hatchback which provides a true sense of ease and luxury to customers to have an on-road urban journey experience. Japanese small hatchbacks are becoming the essential household possession for every little family and the new Vitz is on the top of the line ideally designed for all ages of customer especially for younger teen men and women.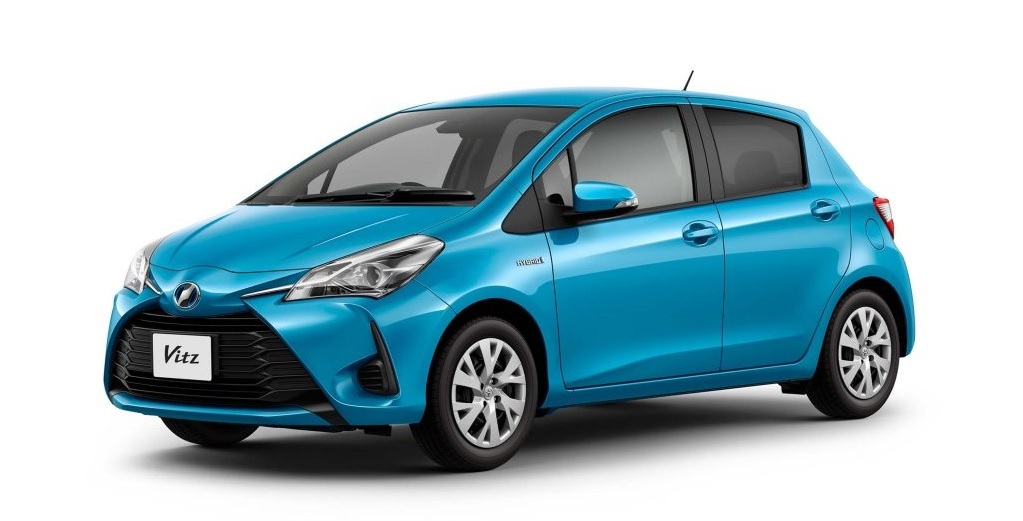 This stunning new version of Toyota Vitz has just been launched with a smart dashing appeal sleek shine robust exterior aerodynamic design body structure. It is a trendy small hatchback car built with a solid chassis frame and attached with all stylish glittering accessories like as front rectangular shaped LED headlights, lower black emblem grille, front bumper, power side view door mirror, and the 16-inches alloy wheels. The backside shows a bold n catchy noticeable look for customers in combination with a rear radio antenna, high mount stop light, LED Combination taillights, rear bumper, and the black transparent rear windscreen with an intermittent single wiper. The captivating choices of colours have been introduced to easily grab the attention of customers such as Avant-Garde Bronze Metallic, Black Mica, Blue Metallic, clear blue crystal shine, grey metallic, Luminous yellow, orange metallic, silver metallic, super red V, super white, and the white pearl crystal shine.
It offers an exquisitely decorated interior seating design cabin for passengers which give a feel of the quiet atmosphere with true peace of mind. The 2-row front and rear seats are finely adjustable with reclining down features. The seating provides extreme ease of legroom and designed with the finest choices of black and beige colour to give a superb appeal. The rear side trunk compartment has a widely spacious cargo storage bulk loading accommodation with an attached swinging open backdoor. The front dashboard cockpit panel provides a contemporary modern style display equipped with advanced safety features like smart keyless entry and push-starts engine, 4.2 inches TFT LCD multi-information display, 9-inches T-connect Navigation, auto air-conditioner, tilt steering, Anti-theft system, and multi-view back guide monitor.
The key driving safety features are included as Toyota Safety Sense C, automatic brake pre-crash safety system, lane departure alert, auto high beam, advanced car alarm system, drive start control, SRS Side and Curtain Shield Airbags, vehicle stability control, anti-lock braking system with electronic brake-force distribution, emergency brake signal, and pedestrian injury mitigation body. It is an ultra fuel-efficient eco-friendly right-hand hatchback car fitted with 1.5 litres of gasoline fuel engine upgraded with an alternate choice of hybrid power motor system for an exhilarating seamless speedy long drive vehicle mileage for customers. The transmission system is powered by a 6-speed manual as well as 4-speed CVT Automatic. The grade price packages are available with Hybrid F2, Jewela2, U2, and sports system.
VIEW ALL TOYOTA VITZ YARIS STOCK