Toyota Prius Wagon launched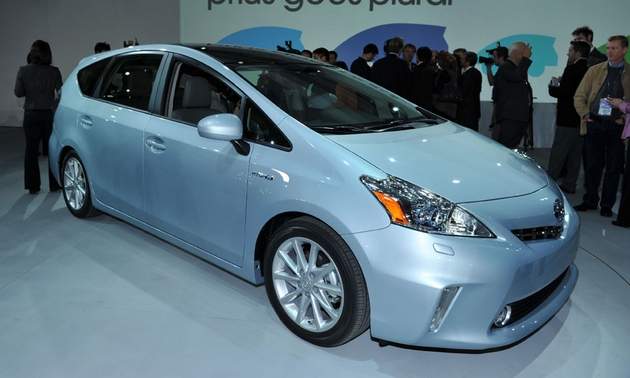 The new hybrid model, derived from the third-generation Prius hybrid, offers outstanding fuel efficiency and environmental performance, as well as a comfortable interior available allowing multiple seat arrangement.
The vehicle is available in two configurations: a five-seat, two-row model and a seven-seat, three-row model, by a space-saving lithium-ion battery – a first for a Toyota brand mass produced hybrid vehicle – in the centre console. The Toyota Hybrid System II in combination with outstanding aerodynamic form and low weight gives the new hybrid fuel efficiency of 31.0 km per litre the highest level in its class.
A large resin panoramic roof, a first for a Toyota vehicle, is 40% lighter than a glass equivalent and enhances an interior's sense of openness. A switch-operated electronic roll shade linked to the door locks can be operated even from the outside from the vehicle.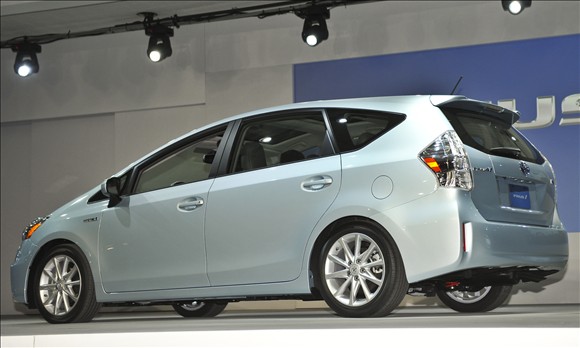 Three often-used functions – temperature setting, air flow adjustment, and air vent orientation – – are integrated into a single – dial air conditioning control, standard on all models.
Toyota aims to enhance and expand its range of hybrid vehicles around the world with more Prius derivatives, such as the five – seats Prius a based Prius + planned for launch in Europe in mid – 2012.
The retail price of the new hybrid ranges from 2.35 million yen (5-seater L Selection) to 3.305 million yen (7-seater Touring Selection Skylight Package).
Monthly sales target of the Prius a  is 3,000 units In Japan.
Toyota's Tsutsumi Plant will assembly the vehicle.