Toyota Harrier Hybrid SUV Car
Toyota Harrier is an extremely elegant and super luxurious crossover sport utility vehicle specially designed to exhibit the sense and touch of high style sophistication and superior class in its appearance.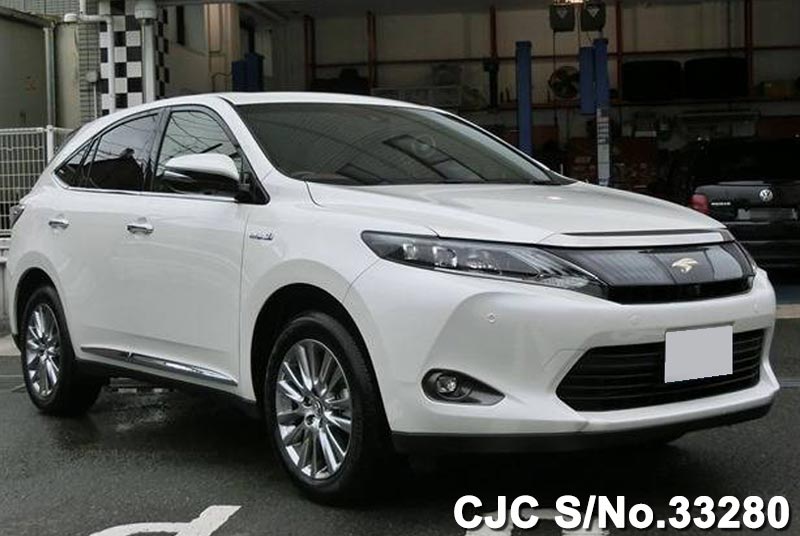 This hi-class Right hand Drive SUV was originally designed in the mid-'90s by the famous Toyota Motor Corporation Japan. It is a Japanese made vehicle used to have a clear similarity and resemblance in design with the Lexus RX model.
Toyota Harrier Japan completely redesigned and restructured its new model in 2013 on an entirely different platform. This SUV Vehicle was designed for both gasoline and hybrid with more added luxury grades classifications as Grand, Elegance, and Premium.
The new Toyota Harrier Hybrid 2016 is an upgraded version of Premium Advanced having super refinement with an exceptionally good and stellar design for customers. This is a highly expensive vehicle affordable for the wealthy and elite class who always keep a passion to drive high-cost vehicles.
This new sporty 4WD is a true blend of lavishness and magnificent lifestyle. It provides a sense of confidence and a feeling of arrogance to drive this highly-priced car.
Let us explore the wonderful features of the Advanced Premium Hybrid Version of the latest Toyota Harrier 2016.
Design and Exterior
Interior
Performance
Safety
Design and Exterior
Toyota Harrier 2016 has an incredible design and appealing exterior look for customers. It is available to customers in many different shades and colors for more enhanced value and demand. The colors include shining crystal pearl white, black, silver metallic, dark brown metallic, dark steel mica, red brass mica, and black crystal pearl. It has overhauled LED Lights with back combo lights for brighter illumination at night. It has a compact and dynamic body structure with long front and back overhangs, horizontal styling quarter pillars for an enhanced sleeker look.
Interior
The interior is highly comfortable and spacious fully equipped with modern innovation for passengers. It consists of well-stitched five seating capacity with aesthetic and redefined wooden ornamentation to give a touch of class and luxurious urbanity.
The dashboard has a high class wider look with sensitive touch buttons control panel including many more advanced features like LCD Screen, amazing and dashing stereo sound system for having a lively entertaining experience for passengers. Additional features include electrically powered steering and aerodynamic performance for a stable and comfortable ride.
Performance
By means of performance, this premium SUV has 2.5 Liters four-cylinder hybrid engine with 152 horsepower fuel capacity and 7 Speed CVT Transmission speed precision providing 152 lb of torque power.
Safety
Toyota Harrier gives an extreme level of safety and protection measures for its passengers. It has 18-inch powerful alloy rim wheels, airbags and pre colliding braking system to help provide a safe and peaceful driving pleasure for everyone.
Car Junction is the leading exporter of used and new Japanese cars offer Toyota Harrier for sale at highly reasonable prices for its valued customers. We provide on-time and quick customer vehicle delivery all around the world.