Toyota C-HR – Feel The Drive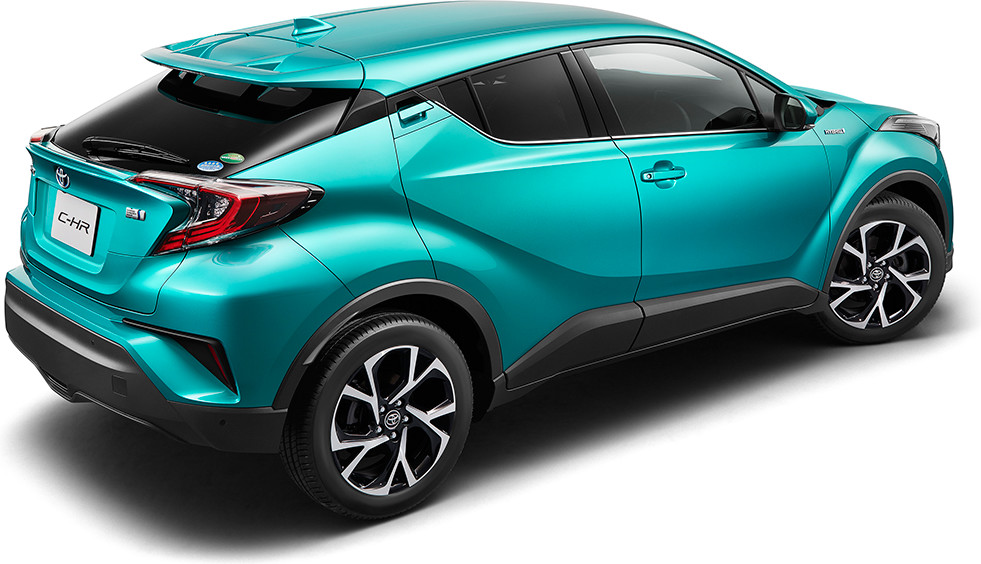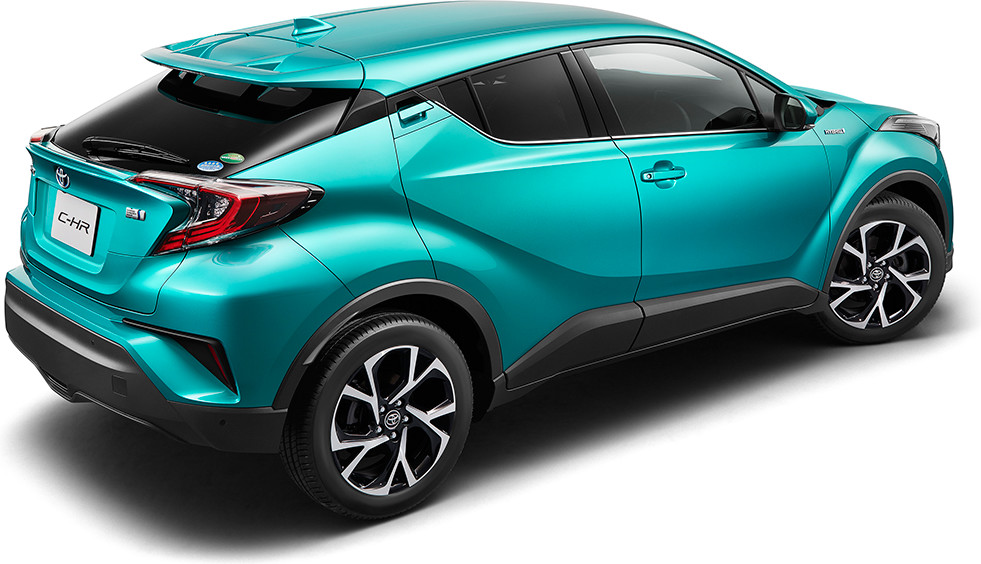 Toyota has tradition of amazing world with new and innovative vehicles. Toyota sustained its tradition this time as C-HR is also a perfectly designed car which is expected to wear medals on the victory stand in 2017. Toyota C-HR which was in gossips since a long time has now been unveiled. This most awaited hi-tech legacy is sculptured with great delicacy and is beautified with many ornamental features. Interior and exterior both are sophisticatedly designed with everything at its optimum level. It's every detail depicts excellence of art and design. This moving state of the art is a perfect blend of comfort class and modern technology.
DIMOND CUT EXTERIOR:
Toyota has paid a lot of attention on carving exterior of Toyota C-HR. Sharp diamond cuts give it a strong macho look. Neatly designed cabins make great combination with body cuts. This 4-door automobile carry a look of 2-door sports car, as it only has two apparent handles. Handles of rear doors are present at the upper part merged into the body designing.
FRONT:
Elegantly designed C-HR wears a mask i.e. headlights/headlamps are connected to frame with Toyota's logo to give it an amazing look. Shape of headlamps is quite geometrical which gives this car a well-defined face. Front fascia also has a very heavy chrome grille and sharp cuts.
REAR:
Rear part depicts like a united cabin. Rear doors are comparatively small. Rear lamps are also well designed and totally match the overall stance of this vehicle.
SIGNAL LAMPS:
Toyota for the very first time has adopted sequential signal lamps. Indicating left and right turning by its inward o outward glowing sequence. It defines cars turning by inwards out or outwards in sequence.
LOGO LOYALTY:
This time Toyota seems more loyal to their logo. It is a great fun to see Toyota's logo emerging on turning it on. Foot glow adds fun to night drives.
ENCHANTING INTERIOR:
Toyota's interior gives a sense of moving mini castle.  Toyota has selected a marvelous fabric and combined it with tainted leather to make car seats. Overall interior of C-HR has a soft/ mat metallic look which when combines with metallic (sharp) instrumental panels and gearbox.
COMFORTABLE SEATS:
Seats are perfectly designed. Toyota's as its conventional practice has considered the comfort of passengers. Pad thickness, fabric and seat hardness is defined considering comfort factor. Everything is at its optimum level.
OPTIONS IN SEAT:
There are three combinations available in seats of C-HR. Black fabric with brown leather, Black leather with Black fabric and entire seat made up of black fabric. So buyers can choose according to their artistic taste.
HYBRID TECHNOLOGY:
Toyota has provided C-HR with its best/latest hybrid technology. Toyota C-HR is also available in gasoline consumption engine. In Hybrid version 1.8 carbon fuel engine works in combination with the compact electric engine.
AUDIO SYSTEM:
This car turns into a mini concert hall with its stereo system. Its sound is crystal clear and audio control system is also very efficient.
SAFTEY FEATURES:
Most advanced safety features are embedded in Toyota C-HR to make it safe to drive.
This car could now been ordered online, it would also be available at showrooms by January 2017.