Toyota C-HR Defeats Honda VEZEL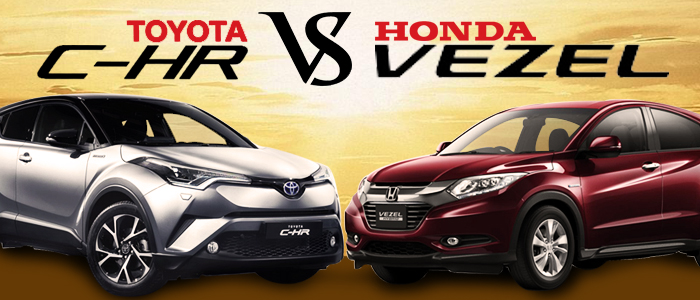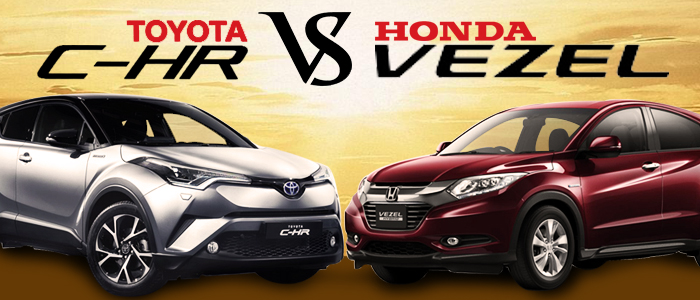 Un-compeered Honda Vezel has been doing great on sales charts since 2013. This sub-compact SUV was floated in the international market by the name of Honda H-RV. Honda H-RV / Vezel performed really great and earned lots of clientele to the Honda Company. But according to hypothesis now it is hi-time for Honda, as a monopoly of Vezel / H-RV seems in danger. According to analysts Toyota's up-coming C-HR would be the competitor of Vezel and would be giving a tough time to H-RV on sales charts.
Toyota C-HR is expected to hit the market in January 2017. Toyota is also taking online advance orders through its website.
People's expectation regarding this family car is great and considering those expectations and for sustaining good word of mouth Toyota has given its best in this sub-compact car to grab its market share. Toyota claims that their car is better than all rival i.e. not only Honda Vezel but Skoda, Kadjar and Qashqai.
Toyota C-HR is a perfect blend of beauty, class, economy and luxury. This beautifully carved hybrid vehicle's technological aspects are designed according to the need of modern time. Combination of a 1.8-litre petrol engine with electric engine is efficient enough to give the desired fuel economy.
JBL audio system is introduced in Toyota C-HR to convert your vehicle to a mini concert hall. C-HR's safety system is also designed flawlessly to provide safety at all grades. Pedestrian detection, cruise control and many such safety gadgets are introduced to provide safety at all grades.
Dimensions of C-HR are as follow, length 4360, height 1565 and width 1795. Exterior and interior of the car are beautifully designed. Every angel of Toyota's C-HR depicts a sense of delicateness and sophistication.
Pricing of any car is a very crucial matter especially when you have to compete with a strong competitor in the market. Toyota has settled very realistic pricing considering its competition with Honda Vezel. The price of C-HR ranges between £20,995 to £25,495 depending on the level. It varies in entry-level-icon to top spec.
The original scenario would be observed after the full fledged launch of Toyota C-HR but up till now
Toyota's gossips win march on Honda's gossips.