Tag Archives:
Toyota Hilux Exporter
Toyota Hilux Vigo Double Cab is the most demanded and successful vehicle made in Thailand exhibiting a sense of true elegance and reputation with a trendy look for customers.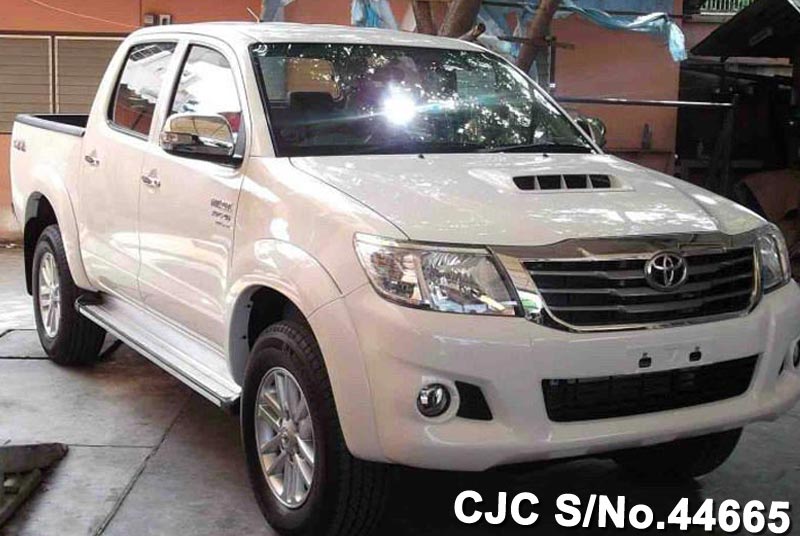 Hilux Double Cab was specifically designed for some actionable and adventurous activities with having a firm hard and robust structure. The name HILUX is an abbreviated form of 'High Luxury' which indicates it provides extremely lavishing lifestyle for customers.
This popular 4×4 pickup truck was manufactured and designed by Toyota Motor Corporation in the year 1968. The first generation was of simple light commercial vehicle used for passenger and cargo delivery applications. It had an initial model design structure of enclosed front 2 doors cabin with a wide open and spacious rear back for easy carriage of all kinds of cargo stuff for passengers.
The Toyota Hilux Vigo champ 2015 come up with a latest trendy look, sturdy and rugged solid exterior design and comfy interior for customers. It is simply perfect and ideal for off-road leisure and fun adventure for everyone.
Hilux Vigo Champ is available in versatile different versions most popular and famous in the market.
Following are the versions of Hilux Vigo Thailand for more style and innovation for customers.
Toyota Hilux Vigo Single Cab
As a symbol of high luxury Toyota Hilux Vigo single cabin brings more toughness and rigidity in pick up design for all terrain entertainment. It consists of superb exterior design with exemplary features like high standard braking systems and well equipped advanced technology interiors including 2 din audio head unit with mp3 player, Bluetooth, Universal Serial Bus and six speakers stereo sound system for passengers.
It has an advanced variable nozzle turbo engine design with 2.7 litres gasoline and 2.5 litres diesel fuel capacity. It provides better fuel economy and maximizing power efficiency. It has a 5-speed manual transmission for better speed precision.
Toyota Hilux Vigo Double Cab
Double Cabin Hilux Vigo provides a sense of masculinity with durable and robust exterior structure design. The exterior includes 17-inch alloy rim wheel, electronic mirror, adjustable wing mirror and fog light with more enhanced radiator grills, bigger and brighter headlights, 4 doors and five people seating capacity.
The interior is designed with extra spacious leather six-way adjustable powered seatings. The interior dashboard is super classy with well-balanced power steering including all innovative features like multi-information display, Anti-lock braking systems, LCD Screen, DVD and Air condition.
Toyota Hilux VIGO Smart Cab
Toyota Hilux Vigo Smart Cabin is an extremely enhanced, upgraded and smart looking right-hand drive pickup truck vehicle specially designed for driving the passion of daring and exciting off-road journey experience. It has been introduced with entertaining exterior and interior features of stylish front and rear bumpers, front grill, headlights, fog lamp, side mirrors, centrally lock door handles and rain vipers.
The interior includes a digital clock, key alarm system, seat belt indicator, Audio 2 in FM Stereo with six speakers sound system, blue tooth device, voice recognition, in-car navigation system, air-conditioning, audio control, electric windows, sun visor, theft detection system. It has 55-speed manual transmission precision with 3.0 litres turbo diesel fuel for sustainable high mileage driving experience for customers.
Car Junction is a Japanese new and used car exporter provides Hilux Vigo Champ 2015 for sale at highly competitive prices for customers. We offer satisfied and prompt customer vehicle delivery throughout the world.
Toyota, a well known Japanese automobile company, have several models to offer to their customers. But following are the top 4 models, which have got their position by passing through a test conducted about two weeks ago, in which a car's performance, safety, and the economy was tested, here is the list of top cars from Toyota.
Toyota GT 86:
This 2-door sports car is one of the latest inventions of Toyota. Having a 2.0 engine makes this beauty a powerful machine, with an acceleration of 0-100kmph in 7.6, this car can do a maximum of 233kmph. A lightweight chassis and a streamlined design have been added to enhance the performance. Electric power steering gives the driver greater control and helps him to change direction easily at high speeds, plus the breaks are also delicious. Asportious interior with navigation is there to compliment the irresistibly good looking exterior. This pack of power and elegance isn't expensive and is a great buy if you love sports cars.
Toyota Hilux:
An indestructible SUV, with a 4.0 engine, is one of the best creations of Toyota. Can tread almost anywhere with comfort and is dependable, no matter what are the conditions. This Toyota Hilux SUV has both 2-WD and 4-WD systems for different conditions. Has a trunk space, huge enough to swallow 2 to 3 cows and on the inside up to six people can sit comfortably. Despite, having a quite big engine, it still gives good mileage. This manly and dominating car provides great value for money.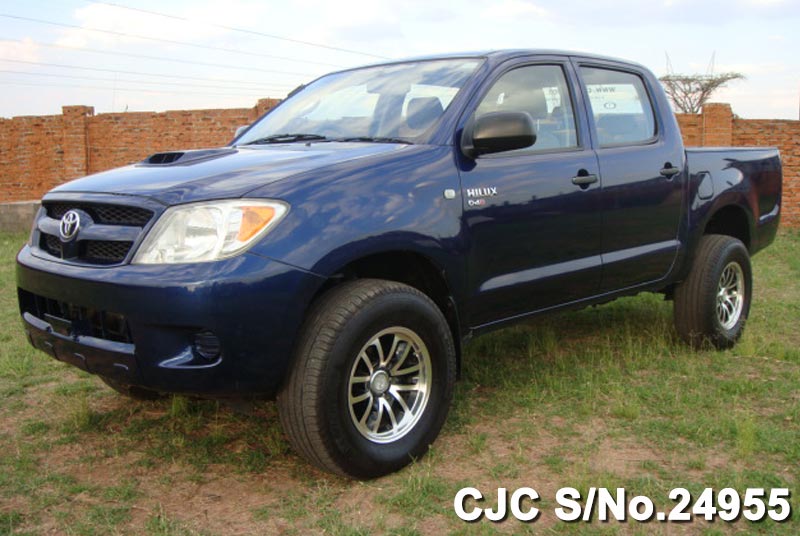 Toyota Prius:
Prius is Toyota's first hybrid car which was launched back in 1997, since then it has been the choice of several people who look forward to buying a luxurious and economical hybrid car. The 1.8L engine runs on Li-ion batteries and can operate on petrol as well. The car when on batteries makes absolutely no sound, thus giving you a smooth, comfortable and a calm ride. 5-speed Automatic transmission is a great addition to the engine as this makes the car easier to drive and prolongs the engine's life.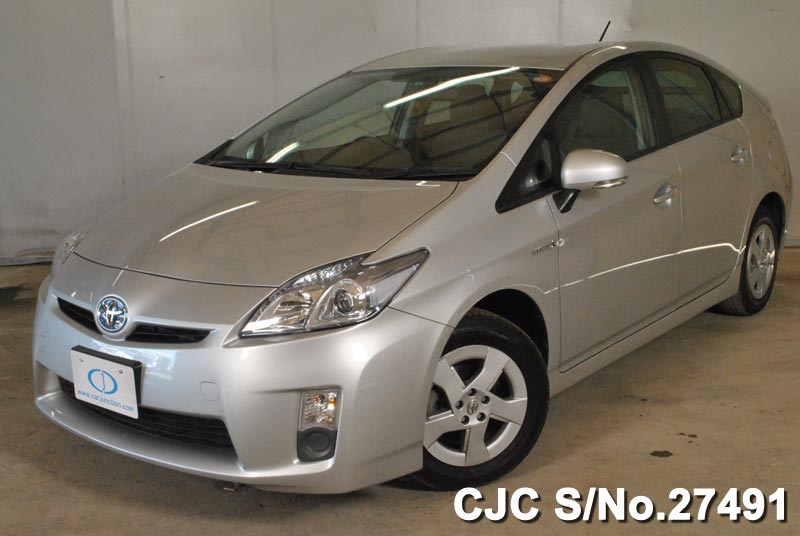 Toyota Camry:
Camry is the best Luxury car that Toyota has ever produced. This car is quite costly, but it is worth the money. You get the most premium interior works with a lot of additional features. The car has a super powerful and super smooth 2.5L engine which gives you a wonderful drive with a superb mileage of around 25 mpg. If you want to drive in luxury and class, then Toyota Camry is the best choice.