Sketch of Honda WR-V Revealed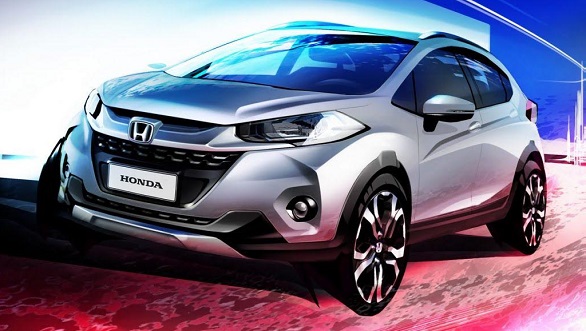 It is a great season for passionate car lovers. Every new morning whispers new gossips into the air regarding 2017 up-coming vehicles, as a very important event of the automobile industry would be observed soon. The most awaited Sao Paulo motor show is expected to be observed from Nov 10th to Nov 20th, 2016.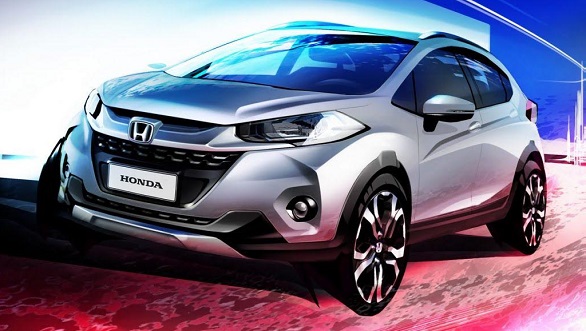 Preparations and homework of automobile companies for Sao Paulo motor show brought several amazing news about new inventions in the automobile industry. Here is a news for Honda lovers also, Journals covering Sao Paulo motor show and related rumours, reported that Honda! a Japanese automobile manufacturer is going to unveil its compact (small size) SUV based on Honda Jazz in November's show. Honda WR-V official sketch has been floated by the company. News about this car was leaked out quite long ago by Institute of National Industrial Copyrights of Brazil as it was registered over there by Honda.
It is expected that this small Utility Van will replace "Honda Fit Twist" in the international market but rather than its conventional look WR-V's design is a statement of aggression this time. This Jazz based SUV has a big bumper, larger front lights, a heavy grill and bigger air gauzes. There are sharp lines on almost every part of automobile depicting scars of macho look. This small SUV has a very sharp and strong appearance.
The rear part of this small SUV is still a mystery, as sketch only revealed front part of Honda WR-V. Rumours also tell a story of no change in the rear part, they say the company chooses to stick to the same design as Honda Jazz. To borrow the design of the cabin can save cost to company so these rumours have logical grounds. According to the sketch of Honda WR-V larger ground clearance is provided in this car.
Brazil is decided as the first market to receive the Honda WR-V with 1.2-litre petrol and 1.5-liter diesel engine. No commitments about the launch in the Indian market are heard from the company yet. It is also evident that Honda will not miss this large market, which is considered perfect for selling small cars.
Count down starts from today, to see this enchanting sketch in its physical existence.