Japanese Used Vehicles Export Statistics Report 2013
More than 1 million used passenger and commercial vehicles are exported from Japan to worldwide especially in African, Asian and Caribbean countries.
Usually, second-hand vehicles from Japan are of high quality, well maintained and available at a very reasonable price as compare to the other markets. This is the reason Japanese vehicles are very famous around the globe.
Japan Export Vehicle Inspection Center (JEVIC) has made Japanese vehicles export statistics report for 2013. Details of the statistics are available here: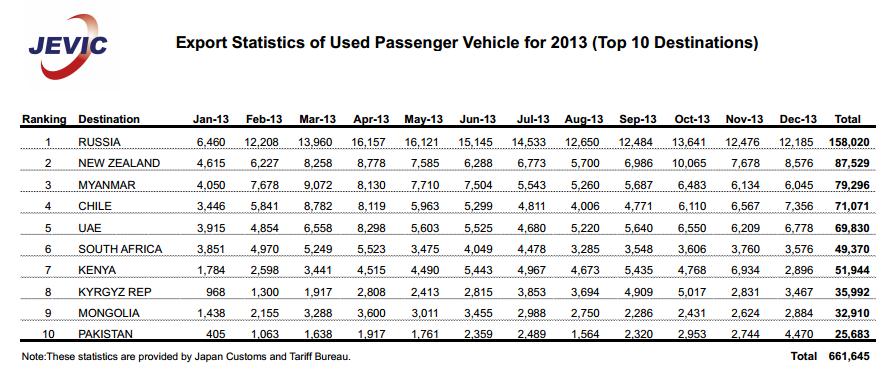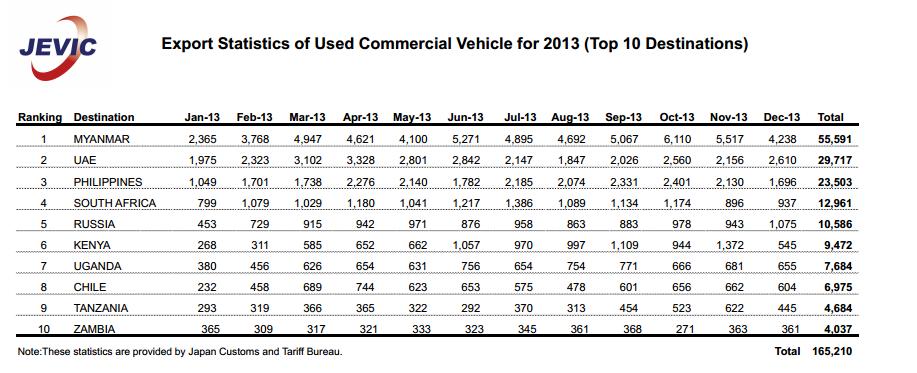 For further details please contact Car Junction Japan.