Basic Features OF Toyota Fortuner And Toyota Innova
Toyota is the largest car manufacturer in Japan and the second largest manufacturer in India; it has been releasing very good quality cars since the beginning that is the reason why it is a successful company. Toyota is known for manufacturing high quality and reliable cars such as Toyota Land Cruiser Prado, Toyota Innova, Toyota Camry, Toyota Corolla and Toyota Fortuner. These cars are possibly the most successful cars which were manufactured by Toyota and they are still introducing innovations to these models and releasing newer models every day. We will be discussing two of these amazing cars and we will look at all their features very closely.
Toyota Innova:
The Toyota Innova is another car designed by Toyota which is finished with perfection, it is an ideal car for anyone because whoever drives this car will be nothing but satisfied. The Toyota Innova has a superbly designed interior and is a three-row seating multi-passenger vehicle. The exterior of the car looks nothing but amazing because the external features give the car a more sporty design, aerodynamically shaped exteriors, semi-concealed wipers, panoramic windows and three-dimensional fronts. The Toyota Innova is available in petrol and diesel; it mainly targets middle-class citizens. It has other variants as well like the Innova 2.5 EV MS which is powered by diesel and is an 8-seater vehicle.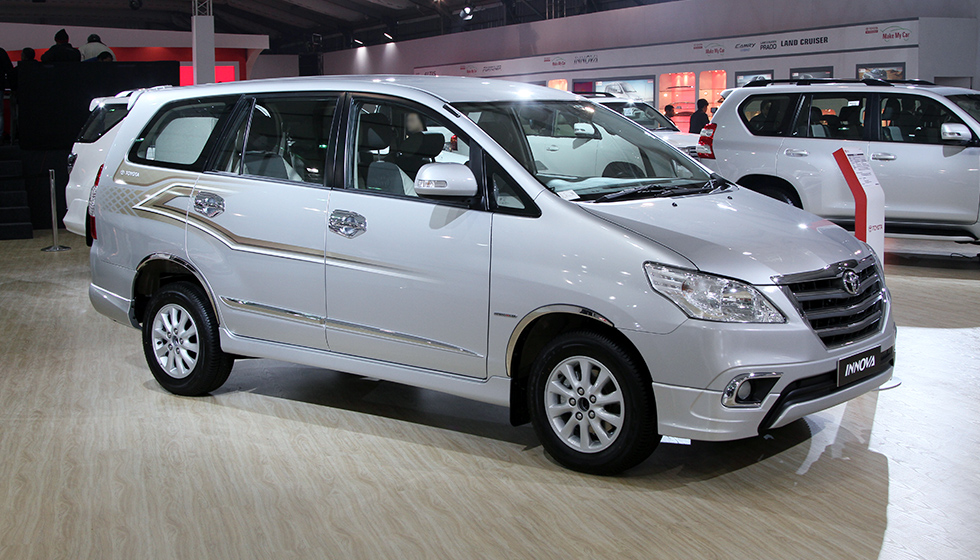 Toyota Fortuner:
The original Toyota Fortuner was launched back in 2005 and became instantly popular. It is a multipurpose vehicle which is powered by a 3.0L TDCI D-4D, DOHC diesel engine. The Toyota Fortuner is a spacious and beautifully designed vehicle. It poses an interior which is designed to perfection; other features in the interior include a touch-screen interface, leather upholstery, audio system, double-tone dashboard, anti-lock braking system and much more.