Toyota Premio Luxury Sedan Car for Elegant Lifestyle
Toyota Premio is an incredible, extremely appealing and sleekly stylish car specifically been designed for giving a touch of class and luxury. It is the most costly Toyota sedan car after Camry and Corolla. These two vehicles have exceeded world record in their ever-mounting sales till today.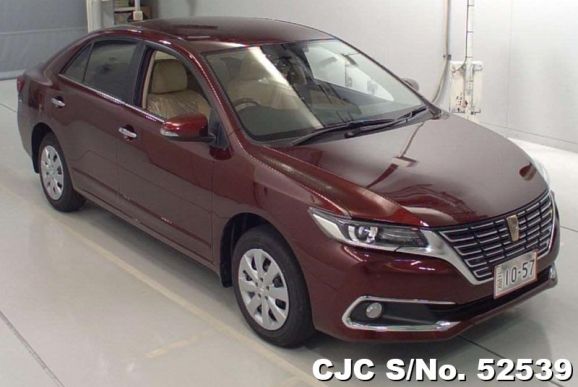 It is a dream car for everyone who can simply desire for it but cannot find the means to afford. It has features as Toyota Allion which is a predecessor of Toyota Corona. It was first introduced in 2001 by Toyota Motor Corporation Japan. It was the 2nd generation in 2007 when there have been some major modifications in the design and appearance to give customers an upper class and stylish impression.
The new version of Toyota Premio 2016 has a more dazzling novel look with a compact middle-sized sedan structure for customers. It makes you experience a luxury and speedy pleasurable journey by having a chic exterior and comforting interior. It is a complete family vehicle having a true sense of high calibre and expensive four-wheel drive for elite business class.
It includes the elegant and redefined exterior front bumper grille which has been more enhanced to make the front facing design more aesthetic. This new vehicle has also come up with a new style of the bolder and sharper headlights for more clear visibility and illumination, especially at night. The back and rear part of this latest version have been introduced with the new design of tail lights to give a significantly noticeable look.
The rear bumper has also come up with the latest exhaust system to make it a sporty backend view. It provides 17-inch high wheel dimension riding pleasure with a firm and rough tires and enhanced powerful shockproof suspension grip with flexible springs for easy car motion to help prevent jumps and jerks and provides better peaceful driving for customers. It is also a fuel economical car to save the economy with much better fuel performance.
The new Toyota Premio is a right hand drive Japanese designed car available in 1.5, 1.8 and 2.0 litres gasoline with super CVT-I Automatic gear having a 6-speed powerful automatic transmission for faster acceleration and generates about 193 horsepower and 206 lb of torque power. It is a front wheel drive with an added option of 4WD specifications.
It has 4 Doors and five seating Interior all decorated and covered by leather and high-class wood trim material for giving a more edgy, comfy and significant glance for customers. This vehicle has an enormously larger size from both exterior body and interior and provides super wider and spacious yet comfortable seating for passengers with cool and chilled inside air-conditioner to simply feel like home. It has specifically designed keeping in mind all necessary safety measures as it has automatically opening airbags which easily provide safety for passengers.
This innovative and super luxury car is highly equipped with all modern features like a 3 zone climate control system to maintain standard temperature. Additional features include dashboard fitted liquid crystal display screen, FM Radio, Entrance lock system, ABS Disc Brakes, Centralized door locking, video player, Power steering, power mirrors and power windows.
By all means, Toyota Premio is a highly sophisticated sedan available in seven versatile shades and beautiful colours for customers including silver metallic, black, dark blue, white pearl crystal, shining white, blackish red and grey metallic. It is an ideal and perfect car provides extensive joy and entertainment and becoming a real necessity for maintaining a lavishing, prosperous, dignified and successful high profile living!
Car Junction is a reputed new and used Japanese Vehicle Exporter offers Toyota Premio for Sale at highly affordable prices. We offer quick and prompt car delivery to customers all around the world including Asia, Africa, Europe, Caribbean, and Pacific region countries.