Toyota Land Cruiser Prado Models Comparison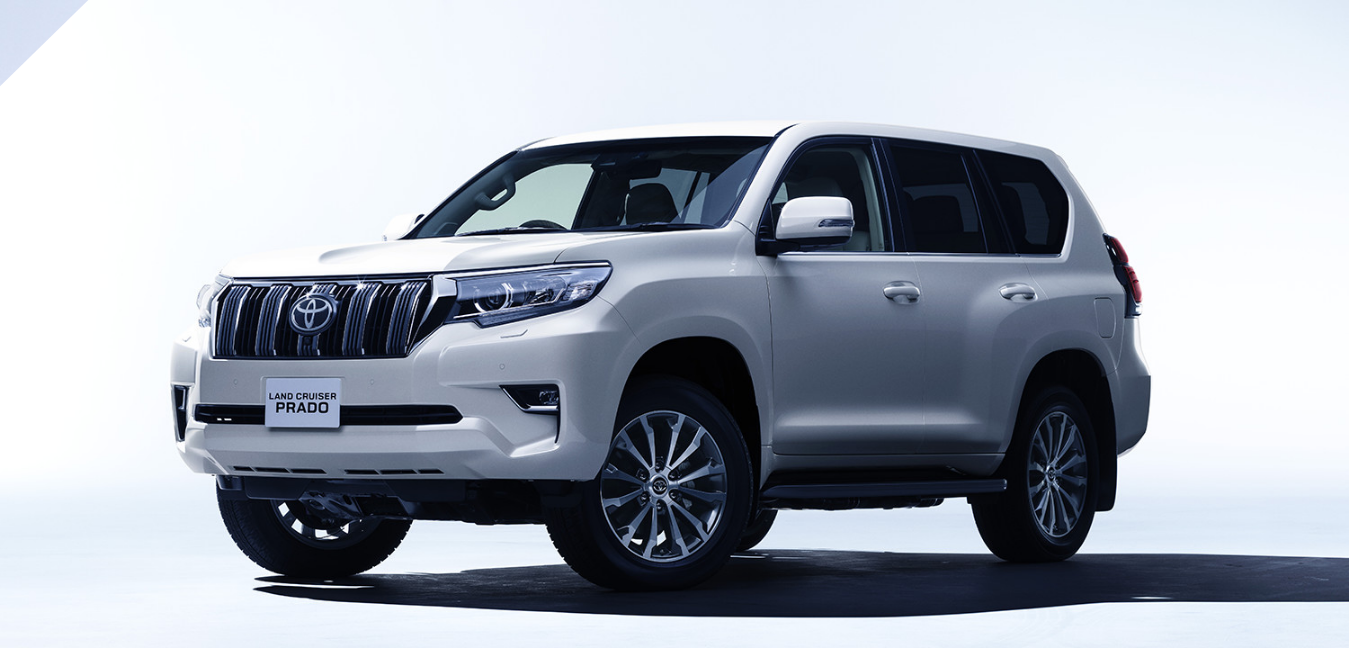 Toyota Land Cruiser Prado is an all-time popular 4-wheel drive sports utility urban luxury vehicle which has always witnessed a steep rise in demand since its first inception in November 1984. This rugged style robust vehicle was initially manufactured for rough harsh terrain to seek ultimate adventure and to enjoy the recreational fun journey. It has been an ideal SUV for all family and friends to have an on-road trip together. It has been tremendously designed for all kinds of outdoor leisure activities such as picnics and weekend vacation travel to explore new wild exotic places in the world.
Let us provide a detailed comparison of land cruiser models which increased popularity in all era of time.
Land Cruiser Prado J70
Land Cruiser Prado J70 was considered as a light-duty vehicle introduced as an off-road driving vehicle with choices of a soft top or hard metal top design structure. It was a compact sports utility vehicle and built with a variety of troop carrier, 2-door and 4-door pickup, as well as 3-door and 5-door SUV. It was available with a short wheel and medium wheelbase versions which provided an extreme sense of attraction to customers. It offered a powertrain capacity of 2.4 litres of gasoline and diesel engine and powered by 5-speed manual transmission. It was later on given a redesigned look with the body on frame design added with electronic fuel injection and 4-speed automatic transmission system for a steady smooth flow of drive. The major design change was shocking absorber through spring to help improve better road handling.
Land Cruiser Prado J90
In May 1996, Land Cruiser J90 was launched with extended body shape and a medium duty design. It was a full-time 4-wheel drive perfectly fitted with 4-linked axle suspension and double wishbone as well as also equipped with modern features such as anti-lock braking system, field monitor showing altimeter, and thermometer. The optional features were included as a television display and audio set. This tough and rigid solid vehicle was basically manufactured with 3-door and 5-door short-wheel as well as long-wheelbase design structure. The graded series were available as RZ, RX, RS, RJ for small shape and TZ, TX, TS, and TJ for the large shape design.
Land Cruiser Prado J120
The Third Generation Land Cruiser Prado J120 was unveiled in the year 2002 also popularly known as Lexus GX. It provided an enhanced version of strenuous driving capabilities with fully refined spacious interior design with a pleasant comfortable environment. It was transformed into a completely new frame design with an aggressive style mode and horizontal bar front metallic front grille. It was introduced with major advanced safety features such as Torsen Limited Slip Differential, traction control system, downhill assist control, and rear electronic control air suspension. The powertrain engine provided varied choices of 2.7 litres and 3.4 litres V6 gasoline as well as 3.0 litres turbocharged diesel with an intercooler. The gear transmission systems were 4-speed automatic, 5-speed automatic, 5-speed manual, and 6-speed manual.
Land Cruiser Prado J150
The present generation model J150 offers a true sense of perfection and sheer sophistication with a trendy edge for customers. It is built with a front engine, four-wheel drive layout design structure and available with 3-door and 5-door wagon variants.
Land Cruiser Prado 2018 is the latest faceoff version of J150 Series which put a sound lasting noticeable impression on customers. It has been recently unveiled on 12th September 2017 with extreme luxury and comfort features. This muscular and sturdy mid-sized urban SUV holds a powerful demand among all ages of people to show a combination of strength and performance. It exhibits the finest luxury exterior design with fancy bold interior and increased cargo loading storage capacity. The added safety features are a pre-collision system with pedestrian detection, lane departure warning with steering assistance, radar-guided cruise control, 8-inches infotainment system, and new four-spoke steering wheel.
It provides an actionable smart appeal for everyone who has a dare to do risky adventures and to seek off-road all-terrain pleasurable fun driving journey experience. It will create a booming sensation among people to instantly buy this outstanding sporty vehicle.
CLICK HERE TO VIEW ALL TOYOTA LAND CRUISER PRADO