Toyota Aqua is the top-selling new passenger car for 2014
Although suffering a 6.6% decline in sales as compared to last year, the Toyota Aqua managed to secure the top spot in the sales ranking of new passenger cars for the first half of 2014. The announcement was made by the Japan Automobile Dealers Association on the 4th of July, 2014.
The Toyota Aqua beat all competitors in the ranking with a total of 123,637 units sold from January to June of 2014. Honda Fit, exhibiting an increase of 68.7%, was ranked second with 121,764 units and the Toyota Prius which led the ranking last year showed a decline of 21.5% with 103,974 units.
The sales ranking for new passenger cars from January to June of 2014 is given below. The change in year units sold is given in brackets.
Toyota Aqua 123,637 units (down 6.6%)
Honda Fit 121,764 units (up 68.7%)
Toyota Prius 103,974 units (down 21.5%)
Toyota Corolla 64,311 units (up 59.8%)
NIssan Note 59,721 units (down 27.6%)
Toyota Voxy 53,510 units (up 154.0%)
Toyota Vitz 48,448 units (up 5.3%)
Honda Vezel 46,679 units
Nissan Serena 44,473 units (down 9.7%)
Toyota Noah 34,813 units (up 104.4%)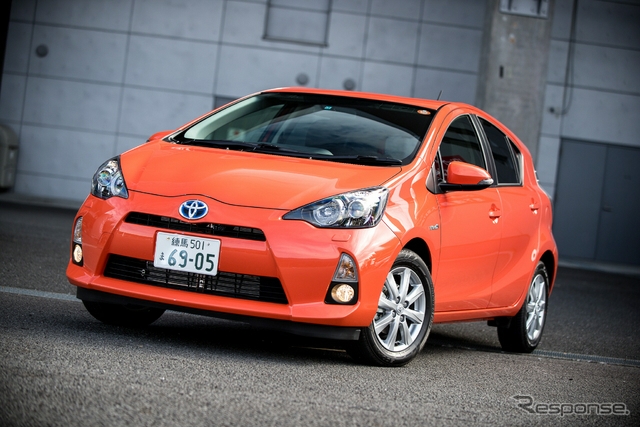 Source: http://en.responsejp.com/article/2014/07/04/226938.html/