Duty Free Cars for Diplomats in Guyana
Diplomatic Missions or Diplomats in Guyana are eligible to buy duty free cars. Although, diplomats can import vehicles from any country but importing a Japanese car is much better than importing a European or American vehicle. Among the benefits of importing a Japanese car, apart from the costs, is that the diplomats have the chance of obtaining a recent and better-equipped car. In addition to that, Japanese vehicles tend to be of good quality, have high performance, and unique designs that often make them stand out. However, it is difficult for diplomats to choose from the number of brands and models of Japanese vehicles available.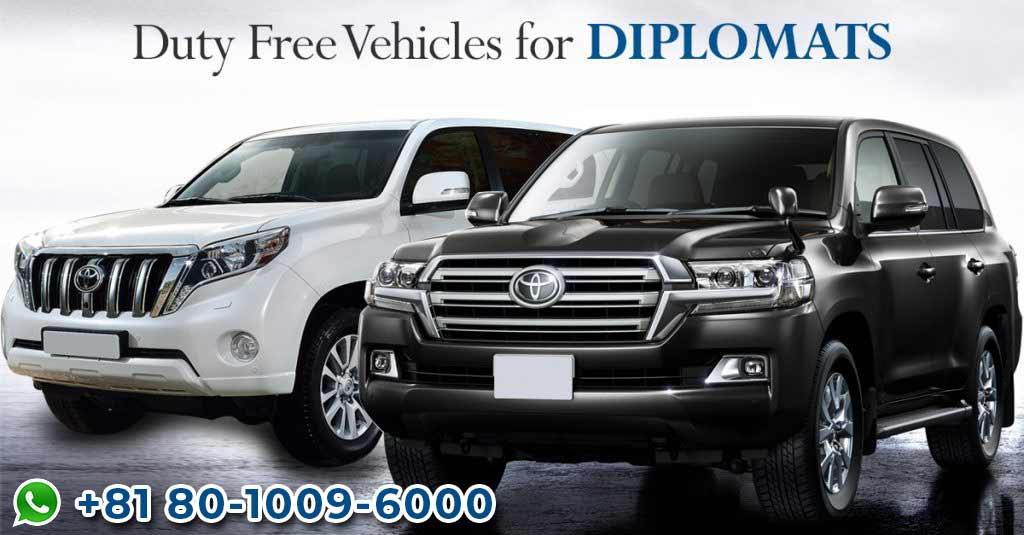 Fortunately, with Car Junction, it is possible for the diplomats in Guyana to import the desired car in the most efficient way possible. Car Junction has its own personnel trained for such purposes. These professionals evaluate the car, which the diplomats want to import. After the payment process, the Car Junction carries out the entire documentation process, so it will be possible for diplomats to avoid an action that some call tedious.
Used cars imported from Japan
When it comes to reliability, the latest reports of Consumer Reports indicate that Japanese cars are safer than those of other European companies. Japan's strong point has always been the development of technology and its cars are equipped with great features. Reliability is the strong point of all Japanese cars and Japanese brands always dominate all tests where reliability is measured in a car.
Among people in developed countries, the Japanese are probably the ones who replace their cars the most frequently. The reasons for this phenomenon are social and economic. First of all, cars are often considered a status symbol by the inhabitants of the archipelago, and many take great pride in keeping their cars in pristine condition – indeed it is very rare to see vehicles at the damaged body – and to acquire the latest models.
A second, and possibly more important, the reason is the high cost and requirement of periodic inspections that all cars must undergo. Guided by their obsession with public safety, the authorities impose particularly severe controls to ensure that no vehicle with the slightest risk of failure ends up on Japanese roads. These requirements and the associated costs, already high at the base, increase with the age of the vehicle, which in many cases makes its replacement more economical after five or six years. Hence, used cars imported from Japan are in mint condition.
Why Choose Car Junction?
Car Junction is one of the leading Japanese cars providers in Guyana. We have all types of vehicles such as individual cars, Luxury vehicles, commercial vehicles, etc. We import vehicles directly from Japan. We can provide a variety of duty free vehicles for diplomats posted in Guyana. We have a large number of cars available on our website, complete with photos and detailed information. You can compare features, prices, conditions and find the car you need!
Car Junction strives to be an example of leadership for our industry. Our clients' success is our goal. For us, this is more than a slogan, and we work daily to make it come true. Our highest priority is to provide assistance to our clients at all levels, continually supporting them in their quest for success. That is why each project is treated individually and is adapted, point by point, to the specific needs of each client. Car Junction establishes the best service standards in the sector while striving to achieve excellence.
Our passionate and multilingual sales team with their well-established knowledge of the market offers you the best service at any time, anywhere. Our experienced administrative staff takes care of the coordination of documents for their rapid distribution to clients. Over the years, we have strengthened our relationships with shipping companies, allowing us a better shipment without delays in the normal course of business.